"Can I Stay Overnight In The ICU With My Wife?" Asks Ted
By Adam Pick on September 5, 2010
He writes, "Adam – My wife is going in for aortic valve replacement operation next week. I want to support her morning, noon and night. Do you know if I will be able to stay in the ICU overnight with her? Thanks, Ted"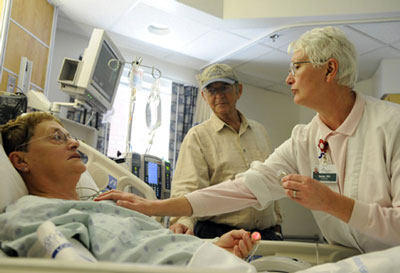 In answering Ted's question, I would advise him to contact the cardiac center where the surgery will occur. Each hospital has their own set of policies and procedures that may impact Ted's ability to stay overnight with his wife.
As you may learn during your research:
Some hospitals encourage families and friends to be with their loved ones at all times following surgery.
Other hospitals have firm visitor policies which are not so flexible.
During my overnight stay in the ICU, Robyn (my wife) had to "gently" persuade the head cardiac nurse to permit her "round-the-clock" visit. Thank heavens Robyn did that. Similar to many patients, my first night in the ICU was a bit challenging and quite dislocating. Having Robyn next to me, really, really, really helped out.
Lastly, as I've shared before, each patient case is unique. So, the patient's time in the ICU will vary. I've spoke with several patients that did not spend one night in the ICU. Other patients, however, spent several nights in the ICU.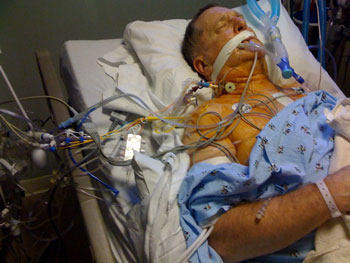 Heart Valve Surgery Patient In Intensive Care Unit
Ultimately, I encourage patients and their caregivers to ask these types of questions to their cardiac team BEFORE surgery. That way, your expectations will be properly managed.
I hope that helps Ted (and perhaps you) learn a little more about the patient and caregiver experience within the intensive care unit. If you already had surgery and would like to share your thoughts about this topic with Ted, feel free to post a comment below.
Keep on tickin!
Adam
Adam's Newest Blogs
Adam's Newest Posts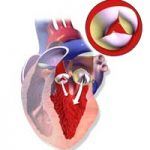 Surgeon Q&A: What Should Patients Know About Aortic Regurgitation? Learn More.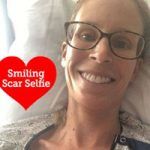 Sara Educates & Inspires 38,443 People About Heart Valve Surgery! Learn More.