After Mitral Valve Repair, Ashish Gets Past Constipation To Feel "Endless Love"
By Adam Pick on March 20, 2010
It feels great to wake up, turn on the computer, click my inbox and open a patient success story.
That said, this is the story of Ashish (Ash) from Indiana. Ash just had robotic mitral valve repair a few days ago. Here are the details: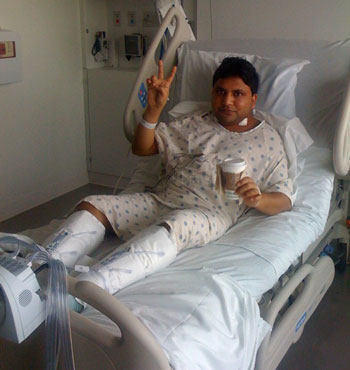 Ashish – Mitral Valve Repair Patient
Hi Adam,
I had a successful robotic assisted mitral valve repair performed at the Cleveland Clinic by Dr. Tomislav Mihaljevic on Wednesday, March 10, 2009. I was in the intensive care unit for less than twenty-four hours. Then, I was in a step-down room for two days. In total, I was in the hospital for four days.
Interestingly, Dr. Mihaljevic had anticipated that there was a congenital cleft on my anterior leaflet. However, after "getting inside" he found it to be a long-healed endocarditis infection on the posterior leaflet. I have been told that the repair could last me a life-time. I plan on eating heart-healthy foods to avoid future infection.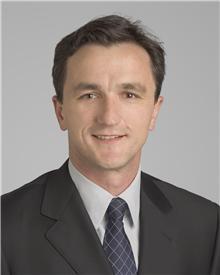 Dr. Tomislav Mihaljevic – Staff Surgeon, Cleveland Clinic
My surgery was about four hours long and I regained consciousness in a couple of hours. The ventilator was not as difficult to deal with as I had imagined. Like many patients, I was really worried about pumphead syndrome. So, as soon as regained consciousness, I started testing my memory. Thus far, I am glad to tell you that I remember everything.
As for post-op issues, I did have some nausea and there is some pain in my right shoulder blade. On the pain scale, I have yet to rate it greater than a six. Unlike other patients, I did not experience the pain that others told me to expect specific to the chest tube. Considering the robotic procedure, Dr. Mihaljevic only used one chest tube at the incision site. It was taken out less than 18 hours after surgery.

Pain Scale – 0 (no pain) to 10 (worst pain)
Not to be too graphic, but I did experience some constipation after the surgery for the first two days. I think I could hear the bowels moving but without any results. Finally, Saturday morning the river broke the bounds and it was great relief. 🙂
At this time, I am resting and being taken care of by my wife, mom, sister, brother in-law, nieces and nephew. Before surgery, I did not know that people loved me so much. Friends and other relatives have showered their love and care endlessly. Everyone is so eager to do anything to make me comfortable.
I felt compelled to write you this detailed message because I received such great information from you. I knew what to expect which made this experience much more comfortable. Also, I can't appreciate the Cleveland Clinic and Dr. Mihaljevic enough. Coming to the Cleveland Clinic from Indiana was a great decision and I am happy that I made that choice.
Thanks and take care!
Ash
Adam's Newest Blogs
Adam's Newest Posts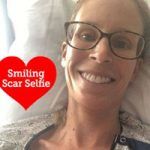 Sara Educates & Inspires 38,443 People About Heart Valve Surgery! Learn More.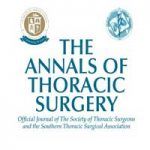 New Study: Heart Surgery Not Linked to Memory Decline Learn More.