Trifecta Valve Gets Approval From European Union And… Joe
By Adam Pick on March 10, 2010
As many of you know, this is a very exciting time for the heart valve surgery community given the rapid advance of medical technologies used to treat diseases including aortic stenosis and mitral regurgitation.
Last week, St. Jude Medical, one of the leading heart valve manufacturers, cleared a significant hurdle for the commercial release of its new Trifecta heart valve replacement. In case you missed it, St. Jude announced that its Trifecta valve received CE mark approval for the device within the European Union. (The device is still in clinical trials here in the United States.)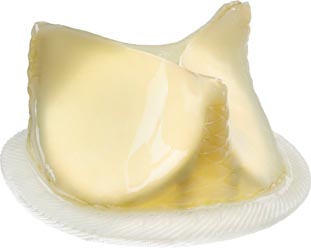 Trifecta Heart Valve (Source: Medgadget)
As we have discussed before, the Trifecta heart valve is a pericardial, stented tissue valve used to replace a patient's diseased, damaged or malfunctioning aortic heart valve. According to the St. Jude, this next-generation tissue valve has a tri-leaflet stented pericardial design which offers excellent hemodynamic performance, or nearly unobstructed blood flow, which closely mimics the blood flow of a natural, healthy heart. The valve also features the Linx AC Technology, an anti-calcification treatment designed to reduce tissue mineralization (hardening).
Specific to the patient perspective on the Trifecta valve, I recently opened an email from Joe Worden about his aortic valve replacement. As you can read below, Joe received a Trifecta heart valve replacement, nearly a year ago.  Here is what Joe wrote to me:
Hi Adam –
I recently celebrated my one year anniversary of aortic valve replacement surgery at the Cleveland Clinic. Just before my surgery, my wife found your website and ordered your book, The Patient's Guide To Heart Valve Surgery. I continue to stay on your mailing list to monitor and comment occasionally on your blog.  Thanks so much for making the commitment to continue helping people by constantly making more information available.
In reading the post about Jack LaLanne valve surgery, I noticed your comment wondering that if LaLanne had a valve replacement — might it be a pig valve, a cow valve, or a mechanical valve. As you probably know, there is another option for Jack LaLanne known as the Trifecta valve. I personally know about the Trifecta valve because I received this valve as part of its clinical trials here in the United States.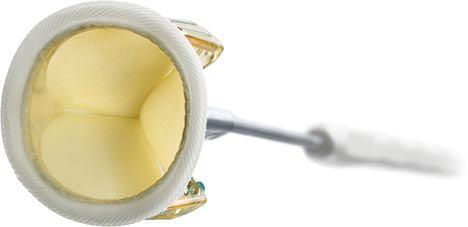 To say the Trifecta is a completely new valve device is… not necessarily accurate.
In fact, the Trifecta valve is really just a new twist on a tried-and-true valve replacement device from St. Jude. The valve leaflets are tissue (bovine). The valve frame is metal (titanium). The new twist is that the metal frame on the Trifecta valve is covered in porcine tissue. Thus, I have both cow and pig tissue in one valve with a metal frame… I guess that is why it's called the "Trifecta".
The valve is also coated with a long-lasting substance to enhance its anti-clotting ability. The hope is that the design will add longer life to the valve.
I did quite a bit of soul-searching before deciding to use the experimental valve. But since it's just a small change on a very successful valve, I decided to go ahead with it.  After all, if no one had used experimental valves before me, I may not be here to tell my tale!
I'm healthy now and I made it through my surgery just fine. Still, I'm 56 so the possibility exists that I may need to have the Trifecta replaced.  If that is required, I'm hoping a less invasive procedure will be available. Personally, I just couldn't bear the thought of dealing with Coumadin for the rest of my life, as well as hearing a mechanical click in my chest all the time.
Again Adam, thanks for your commitment to helping others!
Joe Worden
Adam's Newest Blogs
Adam's Newest Posts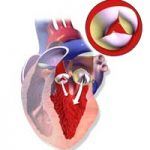 Surgeon Q&A: What Should Patients Know About Aortic Regurgitation? Learn More.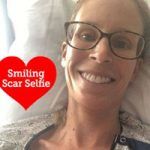 Sara Educates & Inspires 38,443 People About Heart Valve Surgery! Learn More.