Farmer & Triathlete, John O'Neill, Shares Inspirational Heart Valve Surgery Story
By Adam Pick on May 24, 2009
There is nothing better than waking up, kissing Ethan (my 6-week old son), turning on my computer, and opening an incredible email from one of my readers.
That said, I thought you might like to read this inspirational note from John O'Neill. As you can see, John discusses many of the experiences common to heart valve surgery patients – including symptoms, diagnosis, surgical care, genetics, recovery, cardiac rehab, Coumadin, etc. So, with John's permission, I am posting his email below: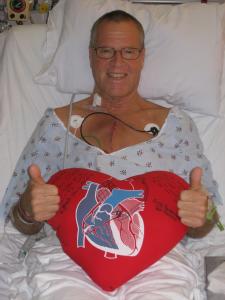 John O'Neill – Bicuspid Valve Replacement Patient
Hi Adam,
I am a 57-year old farmer, runner, triathlete from West Central Minnesota. I can't begin to explain what an asset your book has been to me and my family.  I have passed it on to people I know who are having heart valve surgery.
I had a bicuspid aortic valve replaced with a mechanical aortic valve, aneurysm repair and one bypass done by Dr. Hartzell Schaff and Dr. Jess Thompson at the Mayo Clinic on April 27, 2009.
I have never before experienced doctors who made me feel that I was the most important person they had to deal with.  Doctors Schaff and Thompson took all the time in the world to answer the questions both I and my family had.  The care I received there was second-to-none. The nursing staff are also the "best of the best".
One thing I learned that I haven't seen you address is that bicuspid valves are hereditary and my siblings, children and grandchildren have a twenty-five percent chance of also having a bicuspid aortic valve and are now in the process of being screened for it.
I was lucky enough to pass out right after a 2.1 mile race in Spicer, Minnesota on January 24, 2009. Even though it was -26 degrees below zero I chose to find out why it happened. I was fortunate to find a cardiologist, Dr. Gura at Mayo, who is a runner and triathlete and just a couple years older than me.
Dr. Gura found the problem right away.  Now, if any other members of my family have symptoms they will be able to monitor it and take care of it timely.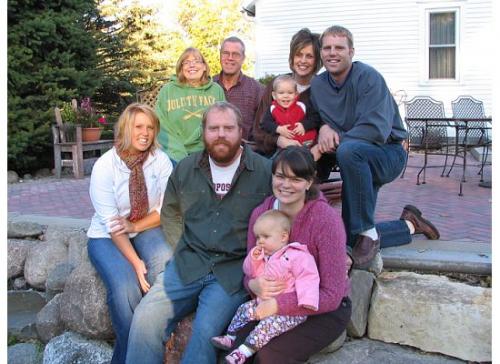 John's Family
I am now on blood thinners (Coumadin) for the rest of my life and it doesn't seem to be all that tough to deal considering my lifestyle and love of leafy green vegetables fresh from the
garden.  I am in cardiac rehab and they are doing a good job of getting me back up and running.  Today, I am going to run (walk) the 3.1K Memorial day race in Willmar.
Thanks again for all the valuable information in your heart valve surgery book!
John O'Neill
P.S. As an update to this story, John just emailed me… He finished the 3.1K race in 1 hour and 10 minutes! He writes, "We were the last ones but it felt wonderful."
Adam's Newest Blogs
Adam's Newest Posts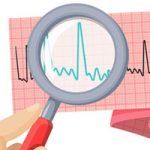 "How Do I Know When My AFib Is Gone After Heart Surgery?" asks Linda Learn More.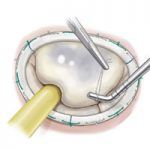 New Findings: Mitral Valve Repair Restores Normal Life Expectancy! Learn More.