"Did Your Heart Pound Like Crazy After Valve Surgery?" Asks Josh
By Adam Pick on May 21, 2009
Josh just asked me an important, post-operative question about elevated heartbeat sensations after heart valve surgery and aneurysm repair. I responded below but, if you are a former patient, maybe you can help Josh by leaving a comment as well? Here is what he writes: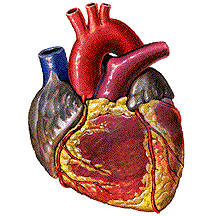 "Adam: I do have one question about something that is bothering me.  I've tried to do some research on the web about this, but haven't really found anything.  After surgery, all the medical personnel involved had said that I'd be more 'aware' of my heart beating after aortic valve replacement and aneurysm repair.  That is, due to the fact that since my pericardium would be cut for surgery, I'd lack the 'insulation' it provides. Boy were they right!  Sometimes I feel like my heart is pounding out of my chest. When I'm laying down on my sides or stomach in bed, I hear my heart beating through the pillow louder than ever.  And here's the kicker – when I'm in a sitting position (driving, watching TV, at the computer, etc.) and I inhale deeply, it seems like I feel my heart literally banging against my upper chest/throat area. When I exhale, it seems to go back to normal; or the "new" normal anyway.  I was curious as to whether you or anyone else on the blog has felt a similar sensation. Thanks Josh!"
So you know, I had the exact same experience that Josh describes above. How about you? Did you experience a loud and pounding heartbeat after heart valve surgery? To leave a comment, please scroll down to post or read over 200 patient comments!
Keep on tickin!
Adam
Adam's Newest Blogs
Adam's Newest Posts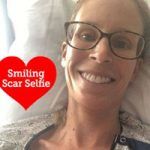 Sara Educates & Inspires 38,443 People About Heart Valve Surgery! Learn More.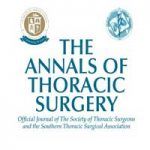 New Study: Heart Surgery Not Linked to Memory Decline Learn More.