"Do All Heart Valve Surgery Patients Go To Cardiac Rehab?" Asks Eva
By Adam Pick on May 4, 2009
In response to a recent blog titled, "Do I Have Cardiac Depression?", I just received a follow-up question from Eva. She writes, "Adam: Does every heart valve surgery patient go to cardiac rehabilitation?"
Specific to the recovery from heart surgery, I believe this is a great question for both patients (and their caregivers) to consider. That said, I asked this exact question to 75+ heart surgery patients, during a recent survey, to evaluate whether-or-not cardiac rehab was common among recovering heart surgery patients.
As you can see below, my research indicates that only 51% of patients surveyed did participate in a cardiac rehab program. So you know, I have a problem with that statistic. In my opinion, that survey result is wayyyyyyyyyy tooooooooo low.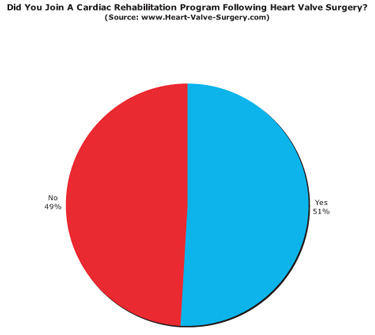 Following my heart valve surgery, I learned the fundamental benefits of cardiac rehabilitation. The cardiac program I attended at Torrance Memorial Hospital not only strengthened my body, it strengthened my mind. Being around 20 patients every other day nurtured my belief and realization that a 100% recovery was possible – even with the complications I experienced after my heart valve replacement. (To learn more about heart valve replacement operations, click here.)
While I have yet to coordinate any clinical research on this topic, I imagine there has to be some form of positive and direct correlation among those patients who (i) attend cardiac rehab programs and (ii) do not experience cardiac depression.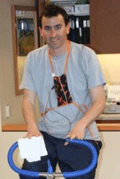 Adam At Cardiac Rehab Riding A Bike
I hope the information shared above encourages you to integrate a cardiac rehabilitation program into your recovery. If your cardiologist or surgeon does not share the benefits of cardiac rehab classes with you, please ask them about the local cardiac rehab programs that can help you post-op.
Thanks for the great question Eva!!!
Keep on tickin!
Adam
Adam's Newest Blogs
Adam's Newest Posts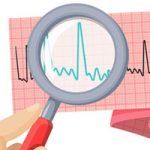 "How Do I Know When My AFib Is Gone After Heart Surgery?" asks Linda Learn More.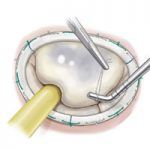 New Findings: Mitral Valve Repair Restores Normal Life Expectancy! Learn More.