On-X Valve Replacement Manufacturer To Double Operations
By Adam Pick on March 27, 2009
I recently learned that the manufacturer of On-X heart valve devices is going to double the size of its operations in Austin, Texas. The parent company, On-X Life Technologies (ON-X LTI), signed a building lease for over 40,000 square feet due to the result of increased demand for its On-X mechanical valves for mitral valve and aortic valve replacement.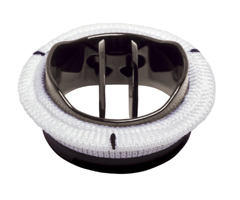 "We continue to experience increasing acceptance of the On-X heart valve in the United States and around the world," said Clyde Baker, On-X LTI president and CEO. "The relocation of our operation to this larger facility will permit us to expand our manufacturing capacity to meet this demand."
According to the company, demand for the On-X valve is being driven by the benefits patients are receiving from its breakthrough design and material technology. The On-X valve received approval from the US Food and Drug Administration in 2006 to test whether it may become the first mechanical valve able to maintain certain recipients without Warfarin (aka Coumadin Therapy). The study is being conducted in 40 clinical sites comprised primarily of university-based medical institutions in the United States.
FYI, I recently received an email from Catheran Burnett (Manager of Clinical Projects and Education at On-X) about the number of On-X valve implants. According to Catheran, over 75,000 On-X valves have been implanted in the mitral and aortic positions thus far.
It appears that, even in a global recession and financial crisis, the heart valve manufacturers keep ticking along (pun intended).
This good news from On-X compounded recent, positive information from Edwards Lifesciences, the world's largest heart valve manufacturer. If you haven't noticed Edwards Lifesciences equity, traded on the New York Stock Exchange, is close to a 52-week high.
Keep on tickin!
Adam

Melody Murphy says

on May 21st, 2012 at 9:29 am
I have a question. If there is a small leak in the aotic valve that was just put in in January of this year. My question is will I have to undergo the surgery again?

Adam's Newest Blogs
Adam's Newest Posts