After Ross Procedure, Bruce Praises Dr. John Oswalt
By Adam Pick on February 18, 2009
Even though there continues to be some, ongoing debate as to the long-term efficacy of the Ross Procedure, many of my readers continue to select this unique form of aortic valve replacement. Here is the latest Ross Procedure success story from Bruce in Texas.
Hello Adam-
I am now almost 5 weeks post-surgery. I feel GREAT after the Ross Procedure! Doctor John Oswalt is such a caring, compassionate and wonderful surgeon.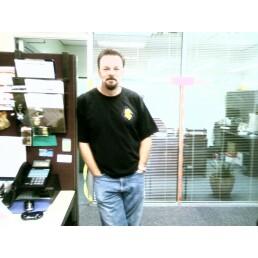 For me, the days leading to my surgery, specifically the morning of, were very challenging. About one minute after being rolled into the operating room, the general anesthesia kicked in and… I was OUT! The next thing I remember is trying to open my eyes, some 4 hours later. INCREDIBLE.
Here's a quick play-by-play of my first few days in the hospital:
Day one – I was standing up.
Day two – All tubes, wires, and other "stuff" were removed. I was actually walking stairs in front of the nurses station.
Day three – I was on my way home, two days shorter than most other patients. Certainly, I was scared at the short time in the hospital, but I was ready to be home.
Here I am now, five weeks after surgery. I'm driving and already back to work full time. If not for the dreaded allergy season in Austin, Texas… I would be just perfect. I feel great, but for the nagging cough associated with the allergies. THAT HURTS THE INCISION!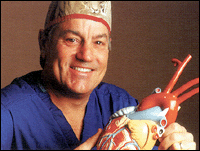 Dr. John Oswalt – Heart Surgeon
Adam, I owe you a great deal of gratitude. It was your heart surgery book that led me to the Ross Procedure. You also referred me to Dr. Oswalt. Thank you so very much for helping me make the most important decision in my life. Now, I am 47 years old and ready to take on the world!!!
God Bless,
Bruce Hale
Austin, Texas
Adam's Newest Blogs
Adam's Newest Posts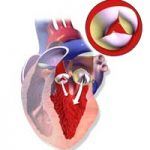 Surgeon Q&A: What Should Patients Know About Aortic Regurgitation? Learn More.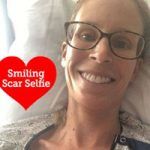 Sara Educates & Inspires 38,443 People About Heart Valve Surgery! Learn More.