Mike's Aneurysm and Aortic Valve Replacement Surgery – A Weekly Synopsis
By Adam Pick on February 10, 2009
Mike just had open heart surgery to correct an aneurysm and leaky heart valve. I thought you might enjoy reading about Mike's positive outcome and his incredibly positive attitude. Here is what Mike wrote to me:
Hi Adam, I wanted to thank you for your book. It certainly helped me to understand what was going to happen to me and what to expect – before, during and after heart surgery.
My Story: I went in for a routine physical last July and although I've had a heart murmur all my life, my doctor noticed the murmur was significantly louder. He ordered an ultrasound and sure enough it showed my aortic valve was leaking over 50 percent of what it was pumping. I also had an aneurysm in the first six inches of my upper aorta measuring 5.3 cm. I was told I should get it fixed within the next 5-to-6 months.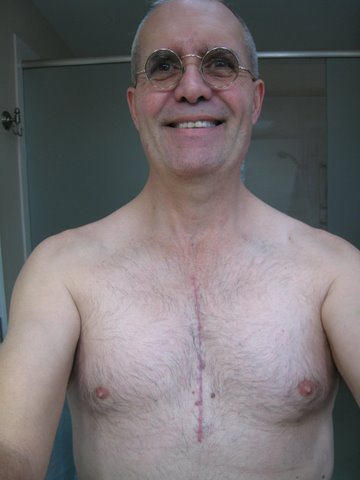 I am very fortunate to have selected Dr. Angelo Vlessis as my surgeon. He is a very talented and down-to-earth type of guy. I am very active and only 54 years old. We decided on a St. Jude mechanical aortic valve replacement to go with the new, replacement section of aorta. I had the surgery on December 10, 2008. The operation went flawlessly. On my 3rd day after surgery, I was up and walking at least 30 minutes each day.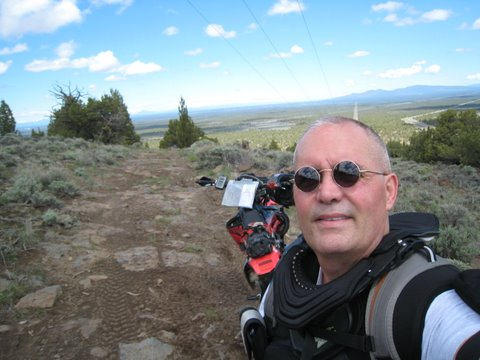 Here is a quick time-line of my early recovery:
I went home on my 5th day in the hospital.
After my 2nd week of recovery, I was vigorously walking 30 to 40 minutes a day. My incision was so neat it never even developed a scab! I have no real chest pain although I did experience some rather uncomfortable back pain and cramps.
At my 3rd week I was able to do some light stretching of my upper body and I continue my vigorous walks and this has helped the cramps.
At my 4th week I actually got on my dirt bike (motorcycle) and rode it around the back yard.
I am now approaching my 5th week and I hope to get back to my workouts in the gym in another 2 weeks.
I also hope to be able to manage my Coumadin so that I can continue to ride my dirt bike. I will give up track riding but will continue to trail ride.
Thanks to the excellent doctors and medical team at St. Charles Heart Center in Bend, Oregon! I found the recovery from this surgery MUCH easier than I had expected. I plan on being 100 percent by my 10th week. I also need to thank my family doctor, Dr. Steve Knapp, for his alertness in discovering this condition.
My advice to anyone having this type of surgery would be to try and be in good physical condition before the surgery and after the surgery, Get out of bed and move – your body will tell you when you need to rest.
Again, thanks Adam for your heart valve book and blog. The information you have provided took the anxiety and unknown factor out of the whole ordeal.
Sincerely,
Michael K. Ryan
Bend, Oregon
Adam's Newest Blogs
Adam's Newest Posts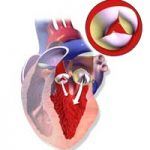 Surgeon Q&A: What Should Patients Know About Aortic Regurgitation? Learn More.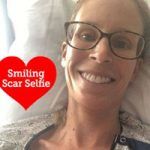 Sara Educates & Inspires 38,443 People About Heart Valve Surgery! Learn More.