"Were You Anxious Before Heart Surgery?" Asks Ann
By Adam Pick on January 22, 2009
If you have an anxious personality, please consider the following…
The time period between your diagnosis and your actual surgery can be a challenging, anxious period.
How do I know? Well, I'm one of those Type A+ personalities. I'm a list maker and a nail biter. (Yes, I know how dangerous that combination is.) That said, I was a nervous wreck during the 4-week period from my second opinion to my actual heart surgery. Thankfully, I was asymptomatic. Other patients are both anxious and suffering from common symptoms related to aortic valve stenosis or mitral regurgitation.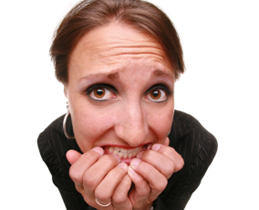 On this topic, I just received an interesting email from Ann.
Anne's email reads, "Adam, I was just wondering if you became impatient while waiting to have your surgery? I was told this morning that the surgeon would be setting up an appointment to see me the next day or so. He has been out of town. I just feel like I have gone through this so many times that I am ready to get on with the surgery. I tire very easily from the least amount of excursion. Thanks, Ann"
I hope the central point of this blog is coming across loud-and-clear to you. If you are nervous, impatient or anxious before your heart surgery, please know that you are not alone.
There is a silver lining here!] The "waiting room" is temporary. You will have surgery. And, considering the statistics of heart valve surgery, you will most likely (i) feel better and (ii) live longer as a result of the operation.
Finally, please do not be afraid to communicate your feelings with others in your support group. It really does help to talk about these issues as you prepare for surgery. Personally, I'll never forget how supportive my wife (Robyn) and family (Donna, Jerry, Doug, Monica) were during this time.
Keep on tickin!
Adam
Adam's Newest Blogs
Adam's Newest Posts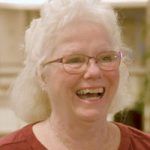 No Heart Transplant for Michele, Thanks to the MitraClip! Learn More.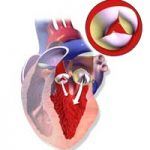 Surgeon Q&A: What Should Patients Know About Aortic Regurgitation? Learn More.