Gloria's Mismanaged Patient Expectations
By Adam Pick on October 10, 2008
Every few days, I receive a detailed email that illustrates just how poorly patients can be prepared for the realities of cardiac surgery.
Case in point… Gloria just sent me a disappointing note about her double valve replacement (aortic, mitral) and valve repair (tricuspid). My face soured and my frustration level soared as I read about each-and-every problem Gloria encountered in the hospital and during her early recovery.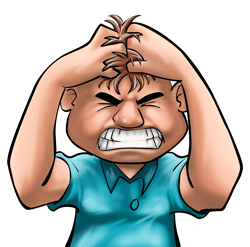 With Gloria's approval, I am posting parts of her email below to help future patients and caregivers avoid several of the unnecessary pitfalls of heart valve surgery.
Hi Adam,
Several months before surgery was an option, I went into atrial fibrillation.
After a second opinion, I had heart valve surgery last October. The complex surgery was a double valve replacement – my aortic was replaced and mitral valve was replaced plus my tricuspid valve was repaired. I also had a maze done.
The surgeon let met decide if I wanted a porcine valve (pig), a bovine valve (cow), a human valve, or mechanical valve replacement. Since I'm 59 years old, I was concerned about using a mechanical valve, so I opted for a cow valve.
Since I had three C-Section babies, I was prepared for the pain. However, I was upset when I awoke in the ICU because the ventilator tube was still in. The medical team told me that once I could breathe on my own, the uncomfortable tube would come out… But, it didn't. I paniced. I tried to communicate with the nurses to tell them, "I can breathe take this thing out".
The ICU nurse thought I was going to rip the tube from my throat, so they strapped my hands and arms down. My family came in at that exact same time. "Please someone help me!" was all I thought. Finally, my husband asked me if he should leave. I blinked once for "Yes". I had to concentrate on letting the ventilator do its job.
The following day I was up and walking around. One of the hospital staff came into my room and asked, "Where is Gloria?" I said, "I'm Gloria." He couldn't believe that I was the patient from the day before.
The next ten weeks I experienced pain all over – especially my back. Thank goodness the pain came in sections (not all at once), shoulders, ribs, etc. I also had a small amount of fluid in one lung.
I also needed the full-time care and support of my family. I could not imagine staying at home alone as my husband travels extensively. So, my sister and her husband came-in from the Florida Keys to stay with me while he was gone. I thank God for their support.
As for being depressed, cardiac depression really hit me. I could not believe all this pain and discomfort was happening to me. After my sister left, my in-laws were of great help. They "checked-in" on me, took me out to dinner, or just spent time with me.
Thank you for listening, Gloria
In review of Gloria's email she identifies at least six mismanaged, patient expectations. That's just not right! I hope you take the time to ask the right questions, interview other patients, learn through this blog or read my book to help you better prepare for the known and unknown issues leading up to your heart surgery.
Keep on tickin!
Adam
Adam's Newest Blogs
Adam's Newest Posts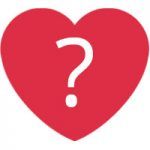 Surgeon Q&A: "What Criteria Do Heart Surgeons Use to Choose a Heart Valve Replacement?" asks Peter Learn More.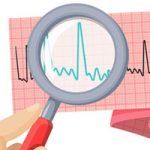 "How Do I Know When My AFib Is Gone After Heart Surgery?" asks Linda Learn More.