After Bovine Replacement & A-Fib, Kenneth Strokes Best Golf Score Ever
By Adam Pick on October 8, 2008
This email from Kenneth conjured up an ear-to-ear smile on my face.
As you can read below, Kenneth details the chronology to his best golf score ever. I guess bovine (cow) valve replacement and A-Fib helps your heart and your golf game!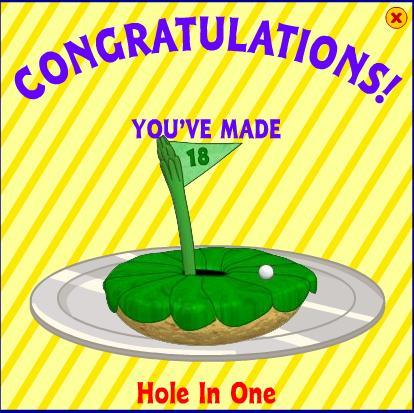 Adam:
April 25, 2008: Aortic valve replacement (bovine)
April 30, 2008: First incident of atrial fibrilation
May 02, 2008: Second incident of a-fib
May 04, 2008: Third incident of a-fib
May 06, 2008: Out of hospital of a-fib
October 06, 2008: First "Hole In One" and shot 83; Best Score Ever
Thanks for your heart valve book and your encouragement.
Kenneth Kahn (Jane's husband)

Donald Henry says

on October 8th, 2008 at 4:08 pm
According to the heart surgeons at the Cleveland Clinic patients who have received the Carpentier-Edwards aortic pericardial valve now lasting up to 17 years before another surgery is required. Surgeons had been hesitant to use the bovine valve in patients under 60, but now more patients are getting this valve under the age of 60. This is great news. I received this valve when I was55 and I have had this valve for 8 years. This will be a determiing factor on which valve I will choose when it is time for another replacement. I had thought I would get the mechanical, because I wanted no more than 2 surgeries; however I am now thinking about getting the bovine valve, because chances are I will leave this earth due to other reasons other than my heart. Kenneth made a good decision.


Kenneth Kahn says

on October 8th, 2008 at 4:34 pm
Kenneth didn't make the decision. His wife (Jane) did all the research inspired by Adam's book. The only decision Kenneth made was telling his surgeon that to get a pig valve would require a rabbinical dispensation, which seemed more trouble than it was worth. So we went with the cow valve. My surgeon prefers them anyway so that worked out for the best. Now, when my wife tells me to mow the lawn, i tend to just go out and graze. Other than that (and milky urine) I haven't seen any negative side effects.


Donald Henry says

on October 9th, 2008 at 2:25 pm
How old is Ken ? And does Adam know the life span for the Ross procedure?
I heard the life span for a heart transplant was about 10 years?
Don


Nancy says

on October 11th, 2008 at 10:25 pm
Jane and Kenneth, thanks for the info. I am an avid golfer and am having the Carpentier Edwards Cow valve with the therma fix put in on Nov 12. Our friends want us to go to Phoenix in March to golf and I am not sure I will be ready, but your letter renewed my spirits. I am 52 and hoping that the valve will last 20 years. After that time, I am sure there will be new technology for all of us. Congrats on your hole in one.!!


Adam Pick says

on October 13th, 2008 at 9:28 am
To Don,
Here are some statistics about the Ross Procedure.
http://www.heart-valve-surgery.com/ross-procedure-statistics.php
To Nancy and Ken –
FYI, I just started golfing for the first time in 20 years. My dad has volunteered to be my coach. It's amazing…. His coaching has really, really, really helped me. Along with my new heart valves, I'm hitting like never before.
Still… No hole-in-one yet. 🙂
Keep on tickin!
Adam


larry tabor says

on October 22nd, 2008 at 9:45 pm
had aortic valve replacement surgery on may 31,2008, with car-edwards
magma bovine cow valve. am 61 and hoping this valve lasts a long
time—–so far so good!

Adam's Newest Blogs
Adam's Newest Posts