"Mitral Valve Prolapse, Anxiety And Chestpain?" asks Cindy
By Adam Pick on September 27, 2008
As we have previously discussed, there are a number of symptoms related to mitral valve prolapse. However, Cindy just wrote me an interesting email about whether-or-not anxiety is a symptom of MVP.
During my own research, I did not find any clinical evidence of the relationship between mitral valve prolapse and anxiety. That said, I thought I would post a blog and see if YOU have any ideas for Cindy. Here is her story:
Hi Adam,
I have a question that I am hoping to get some feedback on. Are there other people out there who have mitral valve prolpase and an anxiety disorder. I am not talking about anxiety that may be present AFTER you find out you need a mitral valve repair or mitral valve replacement. I am talking about a "free floating" anxiety – when you get anxiety for no particular reason, not related to any psychological problem per se. I can go for months and then suddenly one morning I wake up with anxiety in my chest.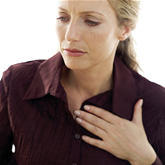 Chest Pain A Symptom Of Mitral Valve Prolapse?
This can go one for several days in a row.
Always occurring upon waking up and often leading to depression for those days on which this happens. I am under doctor's care for depression but this is something that is stumping even him.
It is the strangest thing. I just thought MAYBE it has something to do with having severe mitral valve prolapse. Anyone out there know what I am describing?? I am not at all worried about surgery. This has gone on for years and years. I'm just thinking maybe there is a connection.
Thanks,
Cindy
Adam's Newest Blogs
Adam's Newest Posts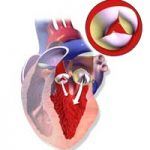 Surgeon Q&A: What Should Patients Know About Aortic Regurgitation? Learn More.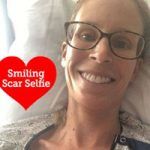 Sara Educates & Inspires 38,443 People About Heart Valve Surgery! Learn More.