Would You Recommend Your Heart Surgeon?
By Adam Pick on June 13, 2008
Earlier today, I was at Borders reading a fascinating book called "The Ultimate Question" by Fred Reichheld. The book claims that YOUR customer satisfaction is best measured by one simple question, "Would you recommend this product or service to a friend?"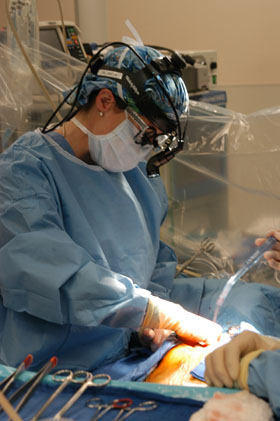 When I stopped to think about it, I was amazed at all the different product and service recommendations I made during the last 24 hours. The list included everything from one-cup coffee machines (Keurig) to 7-inch digital photo frames (Philips) to attorneys (Valle Associates) to gardening centers (Lowes) to…. yes… you guessed it… HEART SURGEONS.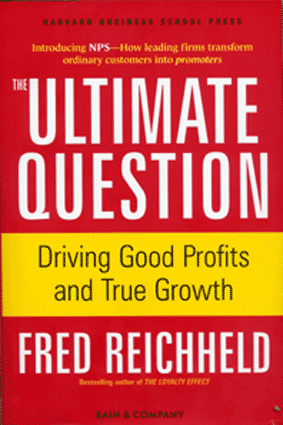 Given my experience with heart surgery (e.g. aortic valve replacement operations), I have become friendly with several surgeons throughout the world including Dr. Ross, Dr. Hilgenberg, Dr. Stelzer and Dr. Roselli. And, while I couldn't personally claim "customer satisfaction" for all of them (as Dr. Starnes was my only surgeon), I could account for their excellence through other patient experiences.
In light of the "The Ultimate Question", I have an engaging question for all the patients and caregivers reading this blog. If you have already experienced heart surgery, "Would you recommend your heart surgeon for heart valve repair or heart valve replacement surgery? Why? Or, why not?"
If you could, please take a few moments to respond in the "Leave A Reply" section below. I imagine your thoughts would really help future patients and caregivers.
Also, you may want to visit Heart Valve Surgeon Finder, our free directory, to see over 600 patient recommended heart surgeons.
Keep on tickin!
Adam

John Bigler says

on June 13th, 2008 at 4:22 pm
I would strongly recommend my doctor, Joseph J. DeRose Jr. at 718 405 8571. He is the Director of Minimally Invasive Surgery and Robotic Surgery at Albert Einstein College of Medicine in the Bronx, New York.


bill gillin says

on June 13th, 2008 at 5:47 pm
I would recommend my Surgeon, Dr. Michael Acker, of The Hospital of The University of Pennsylvania. I had Aortic Valve replacement surgery. I had a cardiac catherization performed in a hospital in new jersery. I wanted the best on short notice. Dr. Acker responded to my plea and his office arranged my transfer within hours and performed my surgery 2 days later. He assured me and my family that he would take good care of me and I would be fine. He made me feel confident that all would go well. His skill and his support team were the best. I have recoverd nicely and I am forever thankful that he did indeed take good care of me.


Doug says

on June 13th, 2008 at 6:27 pm
I would ABSOLUTELY recommend Dr. William Ryan in Dallas/Plano, TX. He is a master of the Ross procedure…which he performed on me. The new Heart Hospital of Plano is state-of-the-art and the care is outstanding (menu of food is unbelievable…if you feel like eating). So, YES, I would absolutely recommend Dr. William Ryan and I have many times since my Ross procedure on 2/12/08.


Al says

on June 18th, 2008 at 3:36 pm
I would recommend my heart surgeon Dr. Divikar Mandapoti at Beth Israel Deaconess Hospital. The BEST, kind, considerate, concerned a Michaelangelo in his field. I had CABG X 4 done in Jan. 2008 and my second recommendation is for my Vascular Surgeon Dr. Edward Marcaccio of RI Hospital he just performed Carotid Artery surgery on me May 28, 2008 another Michaelangelo in his field.


Mack Armstrong says

on July 18th, 2008 at 9:54 am
I had Mitral Valve repair using a robotic assisted device at the Cleveland Clinic on June 19th. My surgeon was Dr. Tomislav Mihaljevic and I strongly recommend both the surgeon and the Cleveland Clinic Foundation in Cleveland, Ohio. I live outside Boston and traveled to Cleveland to have this important surgery and would do it again.


nancy mallinger says

on July 23rd, 2008 at 8:41 pm
What if your health insurance doesn't cover "out-of-network" surgery? I can't believe that everyone who goes to places like the Cleveland Clinic and Mayo have their surgeries paid for by their insurance. What kind of a cost are we talking about? I don't want to have to declare bankruptcy if I can't pay my hospital bills.


Roger Kegley says

on August 15th, 2008 at 4:14 am
Drew Kirshner, M.D. performed quintuple bypass surgery on me at Union Memorial Hospital in Baltimore in December, 2007. The only pain I experienced after surgery was back pain due to the fact that i couldn't sleep on my side for a month.


R. Paul Nolta says

on September 20th, 2011 at 7:18 am
I would HIGHLY recommend Dr. Steven Bolling out of University of Michigan Hospital in Ann Arbor for mitral valve repair. He has performed hundreds of these surgeries, he is highly skilled and the facility is first-rate. Furthermore, his entire team of nurses, physicians' assistants, and other support staff are all highly skilled, knowledgable, and friendly as well — particularly Marguerite who went above and beyond for myself and my family. Five weeks after having my annuloplasty band surgically implanted through my chest, all limitations were lifted and I was back to my old self. The scar is even smaller and fainter than expected!


William Carruthers says

on August 2nd, 2014 at 12:05 pm
On April 17th I had aortic valve replacement performed at the Baylor Heart Hospital in Plano, Texas. Doctor Kelly A Hutcheson performed the surgery. She has got to be one of the top surgeons in the United States. The entire Baylor team was outstanding and one of the best in the country. I would highly recommend Baylor Heart Hospital and all of the team if you have any major heart problems. They are certainly one of the top five in the nation.
Bill Carruthers


William Carruthers says

on August 2nd, 2014 at 1:34 pm
On April 17th of this year I had my aortic valve replaced at the Baylor Heart Hospital in Plano, Texas. My surgeon was Doctor Kelley A. Hutcheson. She is certainly one of the best in the nation. The Baylor Heart Hospital and staff have to be in the top one or two in the nation. Everything was first class. I would highly recommend this facility to anyone who has major heart problems.
Bill Carruthers


John Williamson says

on December 19th, 2014 at 11:42 am
On Nov 14, 2014 I had my aortic valve replaced by Dr. Gerdisch at St Francis Health Heart Valve Center, Indianapolis, IN. He also did a graft by-pass at the same time. This was my second open heart surgery and I have 7 stents. On day 5 I was released from the hospital, on Dec 22 back to work feeling great. This doctor is one of the top heart valve surgeons in the United States and in the World. His staff is top of the line. This hospital is rated in the top 2% in this country. Dr. Gerdisch explains everything in great detail before and after surgery in a very personal caring manner.