Heart Surgery Pioneer – Vivien Thomas (Johns Hopkins)
By Adam Pick on June 7, 2008
The story of Vivien Thomas is extraordinary.
In fact, as Robyn (my wife) and I watched the HBO special on his life, we both found ourselves in tears.
The television movie is called "Something The Lord Made" and it premiered in May, 2004.
During his lifetime, Vivien Thomas faced prejudice, bigotry, wage discrimination and humiliation in the process of changing cardiac surgery forever. That said, after the replacement of my diseased aortic valve and pulmonary valve, I am DEEPLY INDEBTED to this man and his innovative colleague Dr. Blalock.
Here is Vivien Thomas' Biography On Wikipedia.
If you have any interest in learning about one of the pioneers of heart surgery, I highly encourage you to watch or rent this movie.
Keep on tickin!
Adam
Adam's Newest Blogs
Adam's Newest Posts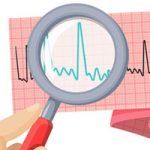 "How Do I Know When My AFib Is Gone After Heart Surgery?" asks Linda Learn More.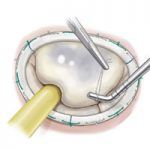 New Findings: Mitral Valve Repair Restores Normal Life Expectancy! Learn More.