Sergio's Mitral Valve Surgery Story – Pictures Are Worth Thousands And Thousands Of Words
By Adam Pick on March 7, 2008
So you know… I never expected this.
I never expected to be so connected to the stories of fellow patients and caregivers experiencing heart valve surgery. But, the more I work on this blog, the more I work on this website and the more I work on my book, the more I feel lucky to have had aortic and pulmonary valve replacement surgery.
Yes, I did just say I was "lucky" to have heart valve surgery. How ridiculous and ironic does that sound?
Case in point… Sergio and Maribel Garzon from Cancun, Mexico.
I first learned of Sergio's defective mitral valve when his wife and caregiver, Maribel, emailed me a few months ago. Maribel wrote to thank me for writing my book. After that, we continued to email each other as Sergio prepared to travel to Mexico City for his mitral valve replacement surgery. Sergio had severe mitral valve regurgitation. (To learn more about regurgitant mitral valves, click here.)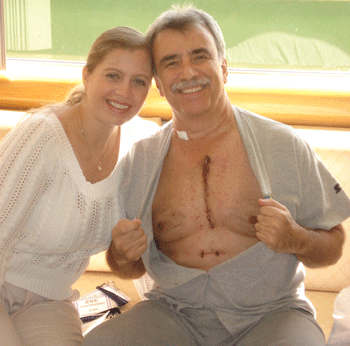 Well… I have good news to report!
SERGIO IS HOME AND DOING GREAAAAAAAATTTTTTTT!!!
I just received the following email and pictures from Maribel:
"Dear Adam: Yesterday we arrived home to Cancun. You can imagine the piece of mind we had here in our house, our bed, our pillows, our bathroom, our air full of nature, trees and back to our family again! It is incredible how fast everything happened and how well it went for us. The whole experience has changed us, we feel lucky this gave us the chance to know wonderful people like you. Thanks to your book, we were so prepared for everything. There were no surprises at all. This is our 18th day from surgery and Sergio is having a wonderful recovery. We will be very happy to meet you someday, maybe someday you decide to come to Cancun!"
Here are a few pictures that Maribel took during Sergio's surgical experience: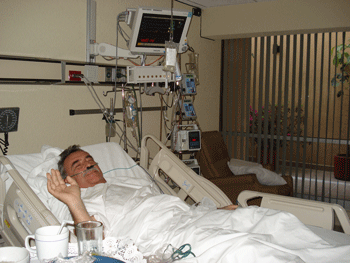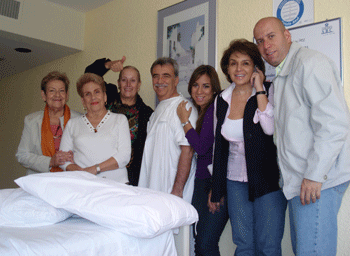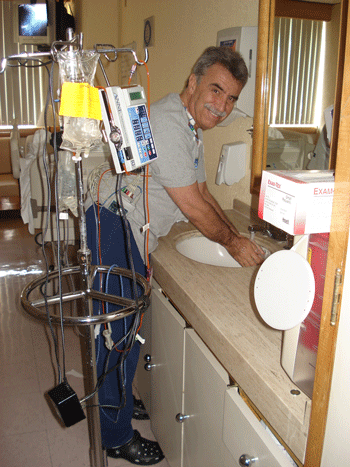 Again, I am incredibly touched that Maribel and Sergio chose to share their mitral valve replacement surgery experience with me. All I can say now is, "GO! SERGIO! GO!" And, of course, "MUCHAS GRACIAS!"
Keep on tickin!
Adam
Adam's Newest Blogs
Adam's Newest Posts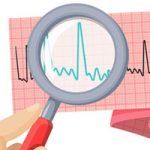 "How Do I Know When My AFib Is Gone After Heart Surgery?" asks Linda Learn More.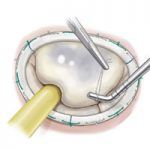 New Findings: Mitral Valve Repair Restores Normal Life Expectancy! Learn More.