Patients and Caregivers! Don't Forget To Ask Your Genie!
By Adam Pick on November 29, 2007
I am a very lucky man. Throughout my life, I have been fortunate to have great parents, supportive siblings, guru-like mentors, steady work and now, a wonderful wife in Robyn. This may seem strange for you to hear… But, I especially appreciate my double heart valve replacement surgery.
Yes, the stress, fear, anxiety and frustration of cardiac surgery is not easy going through. But, after my roller-coaster recovery, I now see all the life-changing benefits the operation brought into my life. There is no doubt, my family and friends helped me turn a lemon into lemonade (from the patient perspective).
Interestingly enough, the entire heart surgery experience reinforced a key "life-lesson" that I absorbed years ago. There is a wonderful book called, The Aladdin Factor. If you haven't read it, I would highly encourage you to consider what the authors, Jack Canfield and Mark Hansen, communicate in this wonderful book.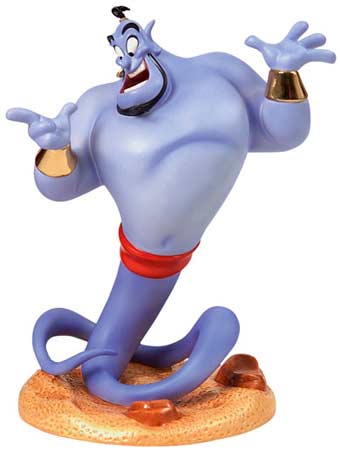 The Aladdin Factor suggests that anything you want in life is available to you – All you have to do is ask your invisible genie. Did you read that properly? Yes… Anything! The only challenge with humans is that we often fail to communicate what it is we want and… what it is we need.
I have used these principals since reading the book about 10 years ago. I won't go into details, but I always ask my invisible genie… I ask… I ask… I ask some more. Sometimes I ask for little things and sometimes I ask for huuuuuuuuuge things. The results have been incredible! As I wrote above, I feel blessed to have this life.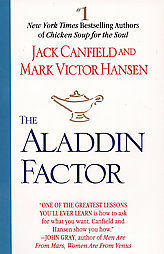 As I proceeded through my heart valve replacement surgery, I realized very early that I needed to ask for everything. I asked for a second opinion. I asked for my own room in the hospital. I asked for a special anesthesiologist. I asked for a Ross Procedure. I asked for a cardiac rehab program. I asked for more pain medication. I asked for more time-off from work during my recovery.
And, when I couldn't ask… My caregivers asked on my behalf. Robyn asked to stay with me in the intensive care unit. My mom asked for a pain management specialist.
Well, I'm now approaching the two-year anniversary of my aortic and pulmonary valve replacements. GUESS WHAT?!!!! I'M STILL ASKING!!!
Just yesterday, I had to ask my cardiologist for my annual echocardiogram. Initially, I was denied the echo. So, I ASKED AGAIN! This time it was granted! I also asked for my yearly visit to Dr. Vaughn Starnes, my surgeon.
The point of this blog is to encourage you to ask for what you need. If you listen, your heart does have a special, soft voice. I write about this in my book. Please listen to that voice and share your interests, questions, concerns, hesitations to those around you.
This may be very difficult for you. Your orientation may be passive. However, when it comes to heart surgery and cardiac operations, this is no time to be silent.
I hope this blog reminds all the patients and caregivers out there to use "The Aladdin Factor" and "Ask For What You Want!"
Keep on tickin!
Adam

Cheryl Boney says

on November 29th, 2007 at 8:00 pm
Adam: I am going to buy this book. As I read your message I was reminded of my own "genie" of sorts. A friend loaned me a copy of a CD he received from his surgeon prior to knee replacement. It is call "PreSurgical Guided Imagery Program" produced by Blue Shield. It asks that you go to a place in your mind that is peaceful and safe to you. It progrersses to taking you into the operating room and emphasizes a highly trained cohesive surgical team. It asks that you gather in your mind people in your life (past, present, future) as well as guardian angels that provide a ring of protection for you. It asks that you imagine that everyone is commenting on how well things are going, etc. It is a wonderful presurgical tool. Like your genie it is asking for peace, safety, protection and competence. The second half of the program is healing affirmations. If there is anyone approaching their surgical date it would be a great thing to have. I am sure Blue Shield would provide a copy. The narrator even suggested that depending upon the type of surgery, that the patient listen to it during the surgery. The mind is a powerful thing and the power of positive suggestion is as well. Today is a day of trying to get my medications regulated and I have used this tape all day long!


Anna May says

on May 15th, 2009 at 2:00 am
Just read this book about heart valve surgery. Great book! Thank you!

Adam's Newest Blogs
Adam's Newest Posts