In Iceland, Rajan Gets Successful Aortic Valve Replacement
Written By: Adam Pick, Patient Advocate, Author & Website Founder
Published: March 8, 2023
Hearing from patients all around the world is one of my favorite parts of running this website.  For example, I was so happy to receive the following note from Rajan, an aortic valve replacement patient, from Iceland.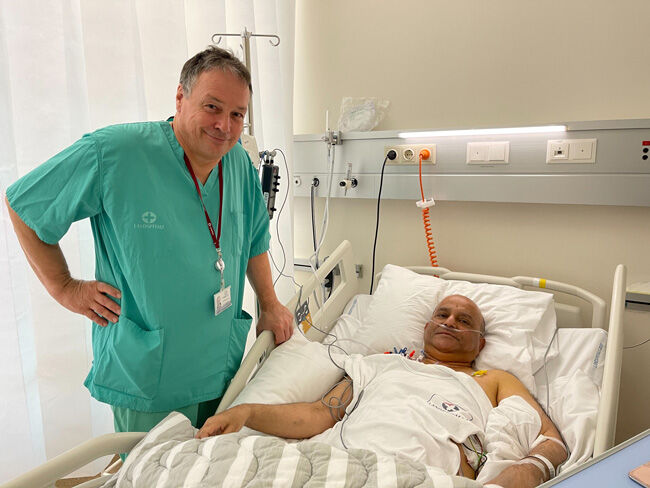 Rajan with Dr. Anders Jeppsson
Dear Adam,
Greetings from Reykjavík, Iceland.
I had my aortic heart valve replacement surgery here in Reykjavík at Iceland's General Hospital (Landspítali) on Monday, Feb 27, 2023.  My surgeon was Dr. Anders Jeppsson of Sweden.
I was born with a bicuspid valve that was diagnosed in Palo Alto in 2014.  Last October, my Icelandic cardiologist determined that severe stenosis had set in and recommended an intervention even though I was asymptomatic right until surgery.  I chose the Edwards INSPIRIS RESILIA biological valve.  The operation went fine.  Landspítali provided real-time updates to my wife via SMS.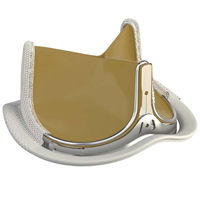 I was placed one night in the ICU, then transferred to the general ward. It is Day 4 now post surgery and things are looking up. All vital parameters are normal. Discharge scheduled for Monday.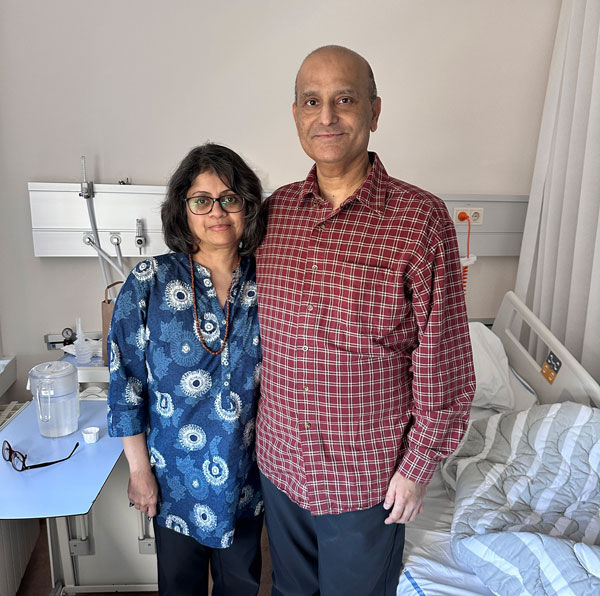 Rajan In Hospital With Veena, His Wife
I can't thank you enough for the magnificent resource you have put together.
You are an example of the inherent purest goodness in human nature.
Rajan
Adam's Newest Blogs
Adam's Newest Posts