TAVR Innovation: Navitor Gets CE Mark Approval in Europe
Written By: Adam Pick, Patient Advocate, Author & Website Founder
Page last updated: June 11, 2021
The use of transcatheter aortic valve replacement (TAVR) devices for the treatment of aortic stenosis has soared in recent years.
Prior to COVID-19… TAVR devices were growing at double-digit compounded annual growth rates as sales grew to over $2 billion worldwide in 2019, according to Medical Device Network. At HeartValveSurgery.com, patient interest in educational content – exclusively about TAVR – jumped 627% across our servers from 2019 to 2020.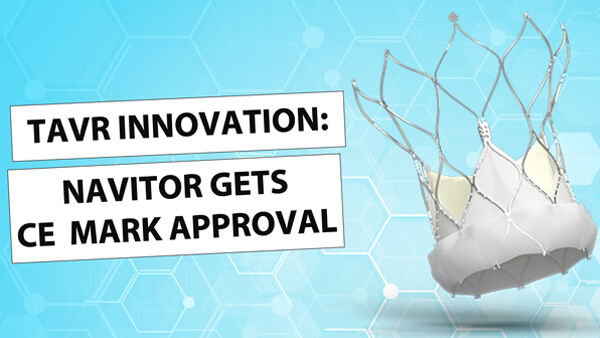 Now, a new TAVR device is ready for commercialization in Europe. The Navitor, which is indicated for patients with severe aortic stenosis that are at high or extreme risk for surgery, recently received a regulatory CE mark approval in Europe.
What Makes the Navitor Special?
For physicians, the Navitor provides a new treatment for patients that face the dangers of aortic stenosis.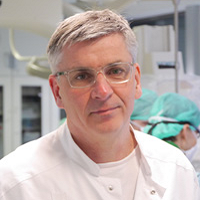 Lars Søndergaard (Interventional Cardiologist)
"With an aging world population and with aortic stenosis cases projected to double in Europe and the United States in the next few decades, the need for innovative, minimally invasive solutions is critical," said Lars Søndergaard, M.D., professor of Cardiology, Rigshospitalet, Copenhagen University Hospital in Denmark, who served as co-principal investigator for the global Navitor TAVR system clinical study. "While transcatheter valve replacement has for some time been a standard of care for patients with a narrowing of the aortic valve, Navitor helps to address challenges we sometimes find in current TAVR systems when we encounter complex patient anatomies that can lead to potential complications."
Specific to paravalvular leak (PVL), a common complication with TAVR, the Navitor features a unique fabric cuff innovation that works with the cardiac cycle to reduce or eliminate a backflow of blood around the valve frame.  In a recent clinical trial, PVL was largely eliminated using the Navitor given its unique sealing cuff.  In that study, 4 out of 5 patients were discharged with no PVL. And, the Navitor caused zero deaths at 30 days among 120 patients with symptomatic aortic stenosis and high surgical risk.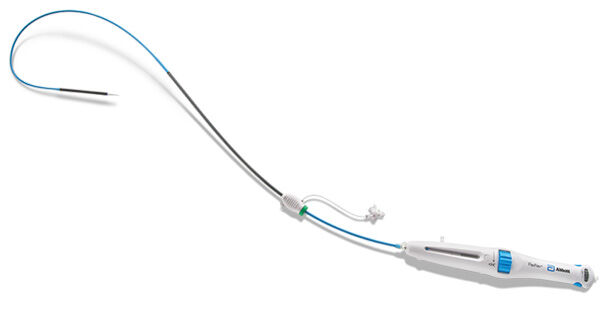 FlexNav Delivery System for Navitor
In addition, the Navitor is implanted using the FlexNav delivery system which received a CE mark in 2020. The FlexNav delivery system enables doctors to implant Navitor in vessels as small as 5.0 millimeters, according to Medical Device and Diagnostic Industry (MDDI).
For Abbott, the medical company that developed Navitor, this is another big step in helping patients with heart valve disease.  As you may know, Abbott's commercial presence in the transcatheter space has largely focused on the MitraClip, a non-invasive mitral valve repair device that received FDA approval for primary mitral regurgitation in 2013 and secondary regurgitation in 2019.
Reflecting on the new CE mark for Navitor, Michael Dale, senior vice president of Abbott's structural heart business, stated, "The innovative design of the Navitor valve paired with the FlexNav delivery system streamlines and simplifies TAVR procedures for physicians, enabling better valve placement and performance for patients so they can get back to living fuller, healthier lives."
More TAVR Devices On The Way?
It appears that patients with aortic stenosis and their physicians will have more TAVR options in the future.
Currently, in the United States, there are three TAVR devices that have received FDA approval from companies including Medtronic, Edwards Lifesciences and Boston Scientific.
According to MDDI, it is possible that Portico, another TAVR solution developed by Abbott, could receive FDA approval in the near future.
Needless to say, I will continue to monitor this exciting time in TAVR evolution. To get the latest updates about TAVR, please sign-up for my FREE newsletter here.
Keep on tickin!
Adam
Adam's Newest Blogs
Adam's Newest Posts