Amazing! Jerome Flashes a Heart-Felt "Thumbs-Up" From the ICU!
By Adam Pick on October 7, 2020
How far will the wonderful patients in our community go to inspire one another?
Well… I'd say that Jerome Hill, a bicuspid aortic valve patient, can provide a visual answer to that question. Here's Jerome, just a few hours after aortic valve replacement surgery, flashing you a "Thumbs-Up!" from the intensive care unit.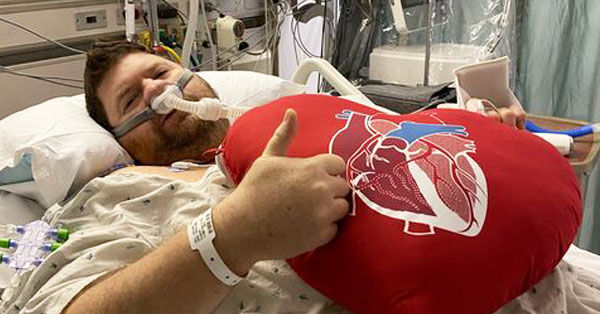 Jerome Hill, Heart Valve Surgery Patient
Amazing!!! Love This!!! Go Jerome Go!!!
So you know, Jerome was diagnosed with heart valve disease about 10 years ago.  As Jerome posted at his journal:

I was diagnosed about 10 years ago with a bicuspid valve at Cleveland Clinic when I was living in Ohio. I remember as a young child, my doctor told me I had a heart murmur but never really paid attention to that until I had my first echocardiogram and was diagnosed.


To learn more about Jerome's journey to a healthy heart, click here.
To see Jerome's latest post, click here.
All the best to Jerome as he begins his recovery!!!
Keep on tickin' Jerome!!!
Adam
Adam's Newest Blogs
Adam's Newest Posts