We're #2 On The "Top Heart Blog & Websites" Rankings For 2020!
By Adam Pick on May 20, 2020
Thanks to the wonderful support of patients, their family members and friends, I am happy to report that HeartValveSurgery.com achieved the #2 ranking in FeedSpot's 2020 Top Heart Blogs & Websites.  
This is such an extraordinary honor considering all the great cardiac websites out there!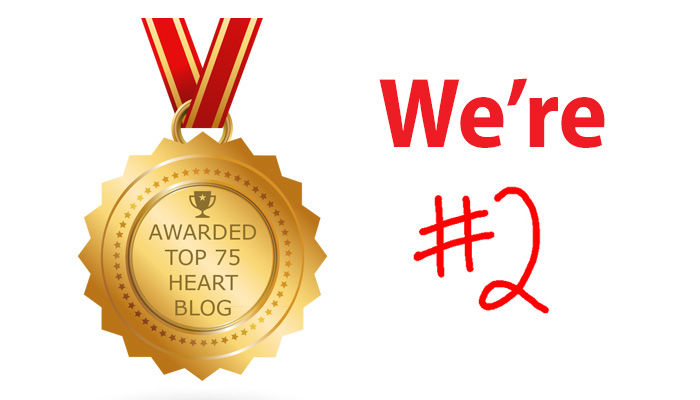 In looking at Feedspot's rankings, HeartValveSurgery.com was fortunate to rank above prestigious and reputable websites including the American Heart Association, Medical News Today, Heart Disease Prevention, Penn Medicine and the British Journal of Cardiology.  Again, what an honor!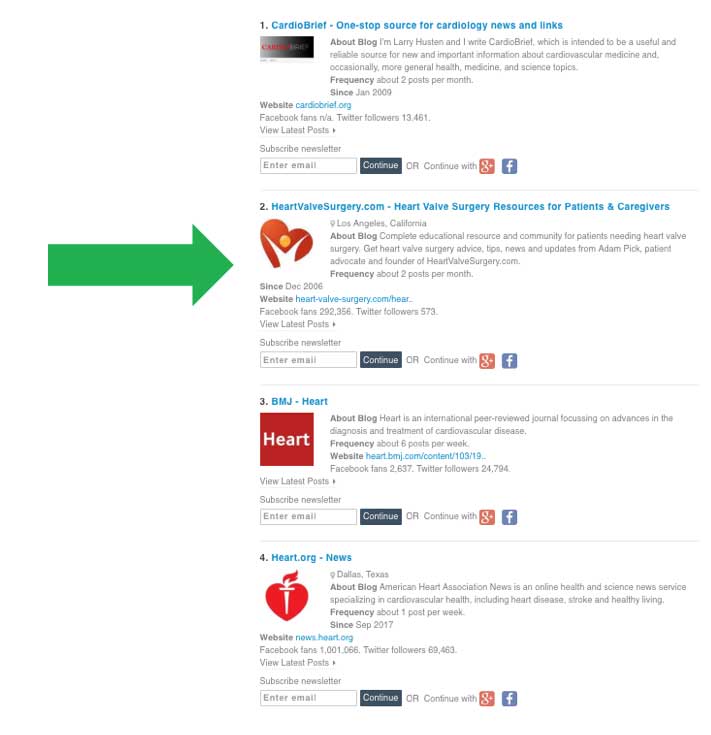 As you may know, I did not start this website in 2006 to win awards. Not at all.
My main goal with HeartValveSurgery.com is to educate and to empower patients — including myself.  That goal has transformed into a personal mission for me over the years.   It is such a privilege to help people all over the world, twenty-four hours a day. 
From diagnosis through recovery, HeartValveSurgery.com is ready to support you with medical updates, doctor insights, patient updates and more!
Thanks to everybody in our community — patients, caregivers, friends, doctors, nurses, admins, research groups, philanthropies, educational groups, medical device manufacturers, and sponsors — for your extraordinary support of this blog, this website, and, most importantly, each other!
Many thanks to FeedSpot for this wonderful acknowledgment!
Keep on tickin!
Adam
Adam's Newest Blogs
Adam's Newest Posts