Unexpected! We're #3 On FeedSpot's Top Heart Blogs!
This is completely unexpected!  I just learned that HeartValveSurgery.com ranks #3 in FeedSpot's Top Heart Blogs for 2017. What an honor!
Personally, I was amazed to see that we ranked above 71 well-known and prestigious websites including the American Heart Association, Medical News Today, the British Heart Foundation, Google News and Drugs.com. Unbelievable!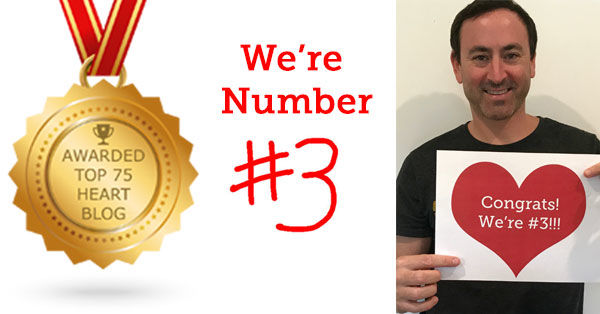 As I think you know, I never started this blog to win awards.  Nope.  Instead, I started this blog in 2006 to help educate and empower patients — including myself.  That said, it felt great to see our patient community recognized by FeedSpot!


Thanks to everybody in our community — the patients, caregivers, friends, doctors, nurses, admins, research groups, philanthropies, educational groups and medical device manufacturers – for your extraordinary support of this blog, this website, and, most importantly, each other!!
Many thanks to FeedSpot (and that means you Anuj Agarwal!) for letting me know about this wonderful surprise!
Keep on tickin!
Adam