Thanks to the MitraClip, Kato Celebrates Her 100th Birthday!
By Adam Pick on July 13, 2017
This is an amazing woman. At 92, Kato Pomer was on the brink of death due to severe mitral regurgitation. Then… Thanks to the love and tenacity of Karen, her daughter, Kato enrolled in a clinical trial for the MitraClip at Cedars-Sinai Medical Center in Los Angeles, California.
Now, 8 years later, Kato just turned 100 years young! She was recently featured on ABC news in Los Angeles.
Here's Kato talking about the MitraClip (which she calls the "MiracleClip") on her 95th birthday. Dr. Saibal Kar performed Kato's MitraClip procedure. Dr. Kar is one of the leading implanters of the device which received FDA approval in 2013.
I've been lucky to talk with Kato several times. Such a lovely lady.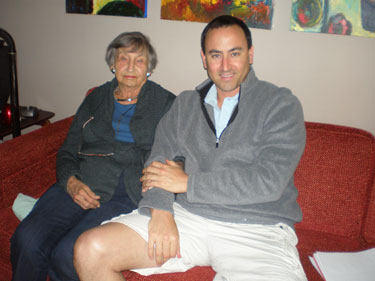 Happy Birthday Kato! It has been a gift for me to know you!
Keep on tickin!
Adam
Adam's Newest Blogs
Adam's Newest Posts