What Should Patients Know About Clinical Trials?
By Adam Pick on May 16, 2017
With all the new heart valve technologies being developed, I'm getting great questions about clinical trials. That said, I just came across a new educational video released by the Alliance for Aging Research that reveals many interesting facts about clinical trials — from the patient perspective.
If you – or someone you love – are considering a clinical trial, I thought you might like to see this video.
Many thanks to Lindsay Clarke and Sue Peschin at the Alliance for sharing this video with me. And, thanks for your continued support of patients with heart valve disease. So you know, the Alliance was one of the driving forces behind the first National Heart Valve Awareness Day on February 22, 2017.
Keep on tickin!
Adam

Sue Peschin says

on May 17th, 2017 at 12:42 pm
Thanks, Adam! We think you are fabulous and value your partnership.
Sue


Monde Nyambe says

on May 31st, 2017 at 4:35 pm
Thanks Adam, you doing a great job! I have lived with rhematic heart disease from 1987. Am 43 yrs old now & it appears I may need to go for surgery now. I have learnt a lot from your online newsletter & inspiring success stories. My sister had a sucess full open heart surgery. Iam encouraged. Thanks

Adam's Newest Blogs
Adam's Newest Posts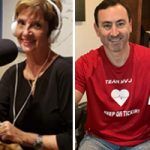 My Interview On "Connecting Caregivers" Radio Show with Linda Burhans Learn More.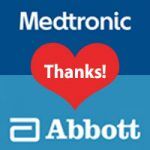 Medtronic & Abbott Join Forces to Support You! Learn More.