"Will An Enlarged Aorta Return to Normal Size After Bicuspid Aortic Valve Replacement?" Asks Mary
By Adam Pick on August 4, 2014
I just received several excellent questions from Mary about bicuspid aortic valve replacement, aorta size and heart valve replacement devices. In her email, Mary writes, "Hi Adam – I want to know whether an enlarged aorta returns to normal after bicuspid valve replacement. Also do you have an opinion as to which is better, bovine or mechanical valve. Thank you."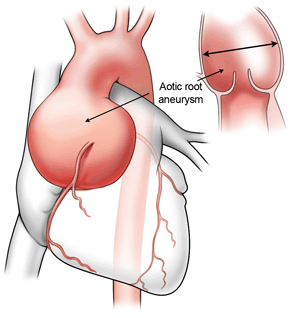 To help Mary, I contacted Dr. John Kern, who is the Chief of Cardiothoracic Surgery at the University of Virginia Health System. So you know, Dr. Kern has successfully treated several members from our community including Todd Breeden.
In his response, Dr. Kern first answered Mary's question about the size of the aorta following a bicuspid aortic valve replacement operation:
Hello Mary, your question concerning an enlarged aorta associated with a bicuspid aortic valve is a very good one. While the association between a bicuspid aortic valve and an enlarged ascending aorta (or an ascending aortic aneurysm) is well known, we still aren't completely sure of the exact cause. The answer to your question is that an enlarged aorta will not return to normal size after replacing the bicuspid valve alone. For this reason, it is important to know exactly how big the aorta is prior to undergoing valve replacement. If someone has a bicuspid aortic valve in need of replacement, and the ascending aorta is 5 centimeters or more in diameter, then the aorta should be replaced as well. In some individuals, the aorta may need to be replaced even if it is only 4.5 centimeters in diameter.   It is also important to note that not everyone with a bicuspid valve needs to have it replaced. Only if the valve is leaking severely or has become heavily calcified and stenotic should a bicuspid valve be replaced, and many bicuspid valves function completely normally forever and never need replacement. If the aorta is not replaced at the time of the valve replacement, then it still may need to be monitored over time with periodic CT or MR scans to make sure it doesn't continue to enlarge.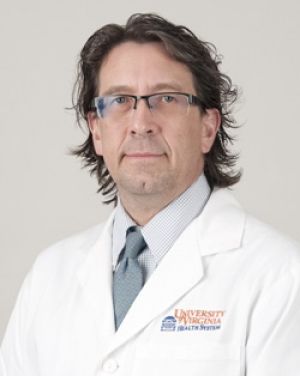 Dr. John Kern – Heart Surgeon
Then, Dr. Kern addressed Mary's questions about the different types of heart valve replacement devices:
The question of a bovine or mechanical valve is also a very good one, and the answer can be quite complex. All replacement heart valves have pros and cons. In general we classify replacement valves into two categories, biologic (or tissue) valves and mechanical valves. The biologic or tissue valves are usually bovine pericardial or bovine. The benefit of the tissue valves is that you will not need to be on blood thinners forever. However, tissue valves may not last forever and can deteriorate and become calcified over time and then you would need another valve. Fortunately, the durability of presently available tissue valves is excellent and when used to replace the aortic valve, they can often last for 15-20 years or even longer. In addition, when a tissue valve wears out it may be possible to re-replace it without the need for repeat open heart surgery by using the newly developed trans-catheter heart valve. The mechanical valve on the other hand is generally free from structural failure, meaning that it won't wear out, however, this should not be taken to mean that if you choose a mechanical heart valve you will never need another heart operation. In the human body, sometimes scar tissue can grow into the mechanical valve over the course of years which could prevent the valve from working normally and then you would need another valve. Also, with a mechanical valve you will need to be on blood thinners forever. While being on a blood thinner can be very safe, you may need to alter your life-style or diet as a result and you may become prone to bleeding problems. So as you can see, there is no "right" answer when it comes to choosing a replacement heart valve and it really depends on you understanding the pros and cons of each valve and making the decision that you feel is best for you. Your cardiologist and surgeon can best assess your situation, and then based on your age and other medical problems can help you choose which valve is best for you.
I hope this helped Mary (and perhaps you) learn more about enlarged aortas, bicuspid aortic valve surgery and heart valve replacement devices. Many thanks to Mary for her question and a special thanks to Dr. John Kern for sharing his clinical experiences and research with our patient community!
Keep on tickin!
Adam
Adam's Newest Blogs
Adam's Newest Posts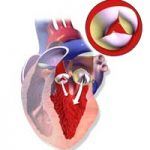 Surgeon Q&A: What Should Patients Know About Aortic Regurgitation? Learn More.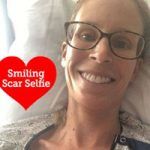 Sara Educates & Inspires 38,443 People About Heart Valve Surgery! Learn More.