Aortic Stenosis Visualized… For You, Your Family & Friends
By Adam Pick on April 1, 2013
Considering that aortic stenosis is one of the most common forms of heart valve disease, I get a lot of great questions about it. The questions range from "What is aortic stenosis?" to "What are the causes of aortic stenosis?" to "Is the disease dangerous?"
In the past, I have posted several stories and videos about aortic stenosis. However, I wanted to try something different to educate our community. So, I created an Aortic Stenosis Infographic. As you will see below, I tried my best to answer the key questions about aortic stenosis using helpful illustrations. If you like the graphic, please "Like" or "Tweet" it. I am hopeful your social share will educate many people about this under-diagnosed and dangerous disease.

Many thanks to Dr. Patrick McCarthy and Dr. Ram Dandillaya for their review of this aortic stenosis infographic. I also want to extend a big thank you to Edwards Lifesciences and Medtronic for contributing several images to the infographic. Your Facebook 'Like' or 'Tweet' can make a difference! As aortic stenosis is commonly under-diagnosed, the sharing of this infographic might really help your friends or family members learn about the symptoms and dangers of this disease. Simply click the 'Like' or 'Tweet' icons below.
In advance, thanks for your help!!!
Keep on tickin!
Adam
Adam's Newest Blogs
Adam's Newest Posts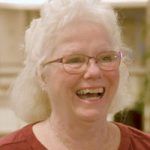 No Heart Transplant for Michele, Thanks to the MitraClip! Learn More.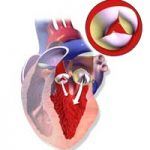 Surgeon Q&A: What Should Patients Know About Aortic Regurgitation? Learn More.