"Can A Heart Valve Replacement Go Bad Because of Extensive Exercise?" Asks Joe
By Adam Pick on August 14, 2012
I just received a great question from Joe about heart valve replacement durability and exercise after heart valve surgery.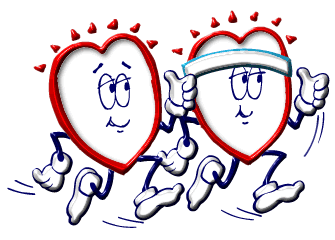 In his email, Joe writes, "Adam – GOD Bless you for all the work you've done for people like us. You made your TEST, your Testimonial. That will never be forgotten. I just celebrated my 1 year anniversary since my aortic valve replacement performed by Dr. Craig Smith at NewYork-Presbyterian. I opted for a tissue valve — bovine to be exact. Thank GOD I've made a full recovery. I play 2-3 hours of tennis — both singles and doubles 3 times a week. I'm also jogging again and working out vigorously in the gym to keep myself strong and healthy to play competitive tennis. My question to you and your community is, can a replacement valve go bad because of extensive use during exercise? EDWARDS claims the valve can last 20+ years, perhaps longer. But is that projection for a sedentary individual or an athlete? I'd like to know. Thanks, Joe"
To provide Joe an expert opinion, I contacted his surgeon, Dr. Craig Smith.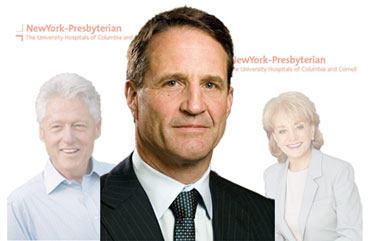 Dr. Craig Smith – Heart Surgeon
So you know, Dr. Craig Smith is the Chairman of Surgery at NewYork-Presbyterian Hospital / Columbia University Medical Center in New York. His former patients include President Bill Clinton (quadruple bypass surgery) and Barbara Walters (aortic valve replacement surgery).
In his response, Dr. Smith noted:
The short answer is that we don't have any reason to believe that exercise effects valve longevity.  Joe should live his life to the fullest.
As we have seen in the success stories posted at this website, many patients pursue incredible physical achievements after heart valve replacement and heart valve repair surgery. Some extraordinary examples include Veronika Meyer climbing Mount Everest and David Watson completing the Iron Man triathlon.
While you (or Joe) may not follow Veronika or David into endurance sports, I'm hopeful these stories — combined with Dr. Smith's comments — inspires you as they have inspired me.
Keep on tickin!
Adam

Paul Klaassen says

on August 15th, 2012 at 1:43 pm
Hi Adam,
I was wondering if Dr. Smith made any mention of the conventional wisdom that tissue valves last longer in older, presumably more sedentary patients than they do in younger, potentially more active patients? Is this a myth, or is it no longer true? Or is there some indication that a valve is good for some number of openings, or can operate at certain pressures for some period of time before the onset of failure?
I'd just like a little further clarification, given that there is a pervasive understanding in the community that younger, more active = shorter tissue valve lifespan.


Bob Kropfli says

on August 15th, 2012 at 7:16 pm
All one has to do is google Roni Turiaf, a current NBA player, who had open heart surgery for an enlarged aorta in 2005 I believe. He currently plays for the Nicks. I had my biscupid aortic valve replaced two years ago and I'm doing all the things I did before including my current training for a century bike ride that includes over 5600 ft of climbing over the course. If there are any contraindications to such activity after valve replacement, I'd certainly like to hear about it.


Juli says

on August 17th, 2012 at 12:52 pm
It has been 14 months since my tricuspid valve repair. Yesterday I hiked an 8 mile hike!! I have not hiked that far for about 15 years. At that time I was unaware of my congenital condition. When I went to my 1 year check up, my cardiologist, Dr. Aboulhosn, said I could do anything I wanted. He calmed my nerves about exercising too much.


Audrey M. Parker says

on August 20th, 2012 at 11:10 pm
Hello Adam, Dec.1st last year I had an Aortic Valve tissue replacement. My daughter purchased your book from America – I could not get it in Chch NZ. Thank you – most of my 'preparation' for surgery and aftermath came from your valuable info. Following surgery (my first surgery and biggest personal event in my life!). It was drummed into me that should I get an infection or virus – I must take antibiotics immediately! Now I feel inadequate and confused. I am not sure whether a slight sore throat or rash or whatever means I should rush to the doctor for a prescription. I'm not sure whether a chest ache when rushing around means I have a problem. How should I protect my heart valve?I'm on the 'eve' of my fourth blooming (soon I'll turn 82) and I want to do my best. I want another twenty years. Too much yet to do. Appreciate your news -letters and all the honesty. Thanks Adam, Well done, best regards, Audrey.


Paul Klaassen says

on August 21st, 2012 at 12:46 am
Turiaf is indeed and inspirational figure, and testimony to what is possible for we valve patient after open heart surgery. He was not the recipient of a replacement tissue valve though, but the beneficiary of a valve sparing operation, so his story doesn't really speak to the original question.


Peter Willard says

on February 13th, 2014 at 11:37 am
Adam
Joe said a bovine valve from EDWARDS can last 20 plus years,is that true?
thank you
Pete

Adam's Newest Blogs
Adam's Newest Posts