"Can A Heart Valve Replacement Go Bad Because of Extensive Exercise?" Asks Joe
By Adam Pick on August 14, 2012
I just received a great question from Joe about heart valve replacement durability and exercise after heart valve surgery.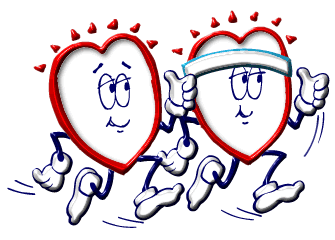 In his email, Joe writes, "Adam – GOD Bless you for all the work you've done for people like us. You made your TEST, your Testimonial. That will never be forgotten. I just celebrated my 1 year anniversary since my aortic valve replacement performed by Dr. Craig Smith at NewYork-Presbyterian. I opted for a tissue valve — bovine to be exact. Thank GOD I've made a full recovery. I play 2-3 hours of tennis — both singles and doubles 3 times a week. I'm also jogging again and working out vigorously in the gym to keep myself strong and healthy to play competitive tennis. My question to you and your community is, can a replacement valve go bad because of extensive use during exercise? EDWARDS claims the valve can last 20+ years, perhaps longer. But is that projection for a sedentary individual or an athlete? I'd like to know. Thanks, Joe"
To provide Joe an expert opinion, I contacted his surgeon, Dr. Craig Smith.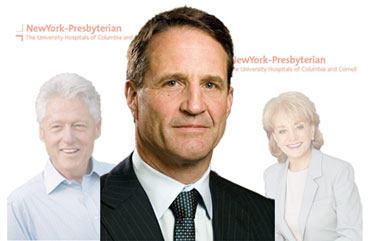 Dr. Craig Smith – Heart Surgeon
So you know, Dr. Craig Smith is the Chairman of Surgery at NewYork-Presbyterian Hospital / Columbia University Medical Center in New York. His former patients include President Bill Clinton (quadruple bypass surgery) and Barbara Walters (aortic valve replacement surgery).
In his response, Dr. Smith noted:
The short answer is that we don't have any reason to believe that exercise effects valve longevity.  Joe should live his life to the fullest.
As we have seen in the success stories posted at this website, many patients pursue incredible physical achievements after heart valve replacement and heart valve repair surgery. Some extraordinary examples include Veronika Meyer climbing Mount Everest and David Watson completing the Iron Man triathlon.
While you (or Joe) may not follow Veronika or David into endurance sports, I'm hopeful these stories — combined with Dr. Smith's comments — inspires you as they have inspired me.
Keep on tickin!
Adam
Adam's Newest Blogs
Adam's Newest Posts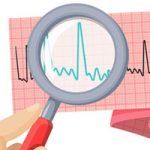 "How Do I Know When My AFib Is Gone After Heart Surgery?" asks Linda Learn More.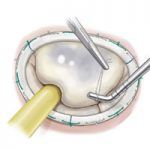 New Findings: Mitral Valve Repair Restores Normal Life Expectancy! Learn More.