Trivia Time: Do 20% Of Healthy, Middle-Age Men Have Heart Murmurs?
By Adam Pick on May 30, 2012
I just came across an interesting study published in the Journal of Internal Medicine about men and heart murmurs.
According to Dr. Johan Bodegard, a physician at the Oslo University Hospital in Norway, more than 20% of middle-age men have a heart murmur. This low-grade systolic murmur, over time, creates a five times risk of future aortic valve replacement. The study evaluated over 2,000 men, aged 40 to 49, during a 35-year time frame.
A key finding of the study suggested that men with moderate valve disease were 89X more likely to have AVR and a 1.5X risk of death due to heart disease. To learn more about heart murmurs, click here.
This is, yet again, another good reason to actively monitor your valvular defect with regular echocardiogram check-ups.
Keep on tickin!
Adam
Adam's Newest Blogs
Adam's Newest Posts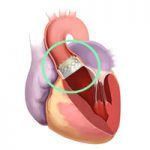 "What Happens to Aortic Valve Debris During TAVR?" asks Shripad Learn More.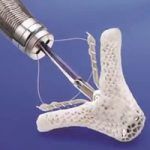 New MitraClip Research Is A "Game Changer" for Patients! Learn More.