Community Question: "When Will The 'Voice of Doubt' Go Away?" Asks Stephanie
By Adam Pick on May 23, 2012
Earlier today, I spent some time at Heart Valve Journals, our online community. While there, I read an interesting question posted by Stephanie Cole, who had mitral valve replacement surgery on March 16, 2012.
In her journal, Stephanie asked, "When does that little, tiny 'Voice Of Doubt' go away? Is my valve still intact? Is my heart still shrinking? I love the freedom to do 'anything' but what if the doc's were wrong? I wish I could have monthly echo's for reassurance."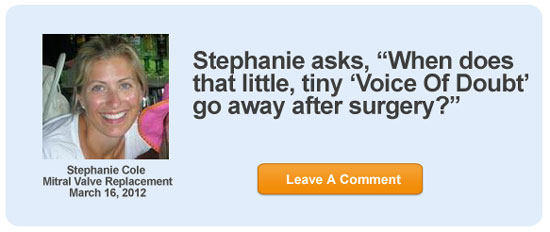 Personally, this question conjured up several familiar feelings for me. So you know, even though my surgery was six years ago, I still  have moments when I think to myself, "Is my heart really okay?" or "What was that twinge of pain going down my sternum?"
That said, I wanted to feature Stephanie's question in this post and see what you think. Do you have any thoughts for Stephanie? Do you still have any doubts or concerns after surgery?
In advance, thanks for sharing your experiences!
Keep on tickin!
Adam
Adam's Newest Blogs
Adam's Newest Posts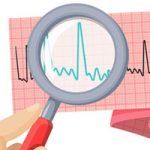 "How Do I Know When My AFib Is Gone After Heart Surgery?" asks Linda Learn More.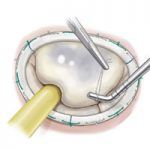 New Findings: Mitral Valve Repair Restores Normal Life Expectancy! Learn More.