In Memory of Cindy Pastrano, Wife and Mother
By Adam Pick on May 18, 2012
I am very, very, very sad to report that Cindy Pastrano, a fellow patient from San Antonio, Texas, recently passed away.
Since joining our community, I had become familiar with Cindy as she shared her experiences with us at her journal. Given her energetic attitude, funny remarks (including her distaste for the dentist), and post-operative status, I was shocked to learn of her passing.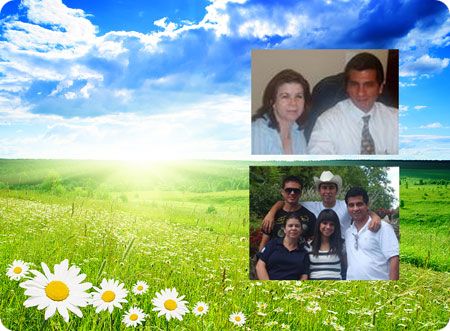 At her journal, Cindy's sister-in-law, Lori, provided this note:
We have some very sad news to share. As you might have known, Cindy was expected to be discharged yesterday. However, she suffered some complications. At approximately 11:30 pm Thursday night, it appears she suffered a severe heart attack and was in critical condition in ICU. She under went 2 surgeries and her condition never improved. At 12:15 am today, while surrounded by her family, Cindy left us to be with her Lord. Love never dies and her love will live on in our hearts. We will miss her very much.
If you would like to leave a message in Cindy's memory, please click here.
Needless to say, my thoughts and prayers are with Cindy, her husband Peter, Cory, Sean and Eileen (her children), her family and friends.
Adam

Nancy says

on May 20th, 2012 at 8:20 am
My heartfelt sympathy to Cindy's family and friends. You will be in my thoughts and prayers during this difficult time.


Michael Lee says

on May 20th, 2012 at 8:15 pm
I am so sad to hear this. Rest in peace Cindy


Ricky(a female) says

on May 20th, 2012 at 8:30 pm
Very sorry for your loss,especially when a patient is so young. May Cindy have peace,and no more pain.Take care of each other to her family.


kausar s khan says

on May 21st, 2012 at 12:25 am
Very sorry to hear of Cindy's demise. May her family and fiend have all the courage they need at this time to bear the loss.
I would like to know about Cindy's surgery and whether the complications encountered were expected. I ask this as my mother has severe aortic valve, which is recommended to be replaced. we are grappling with the risks she would face during surgery, and the post-op period. My mother is 85 years old and has no co-morbidities; her recent angio showed a normal heart with all artiereis open.
Best regards,


Carol says

on May 21st, 2012 at 11:32 am
Cindy was a complete stranger to most of us. However, it's times like these that truly makes us all feel like "family". Sincere sympathy, thoughts & prayers are extended to her family. May she rest in peace.


Ludmila K. says

on May 22nd, 2012 at 5:41 pm
My dippest sympathy to Cindy's family. I can only imagine the unrecoverable lost that
you have to endure. Will pray and send Cindy's spirit all good intentions of calm and peace.
Warmest regards,
Ludmila Khalid,post mitral valve repair patient in 05/2010.

Adam's Newest Blogs
Adam's Newest Posts