"Happy Thanksgiving!" From Ethan, Robyn and Me
If you didn't know… Thanksgiving is, by far, my favorite holiday.
How can you go wrong with comfort food, family, friends and the overwhelming reminder of thankfulness? On that note, I want to extend a tremendous "Thank you!" to all members of this growing community of patients, caregivers, surgeons, cardiologists, nurses, cardiac centers and medical device manufacturers.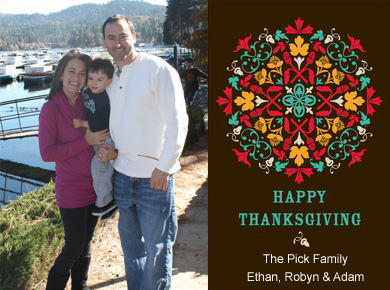 Together, we are empowering each other in a way that I never imagined when this project started five years ago. I am continuously touched, moved and inspired by your words, your stories, your encouragement and your ongoing pursuit of healthy hearts.
May you have a very happy and a very safe Thanksgiving!
Gobble! Gobble!