After MitraClip Implant, Kato Celebrates Her 94th Birthday!
By Adam Pick on June 24, 2011
Although the MitraClip was recently recalled, one of our favorite patient success stories continues to be Kato Pomer from Los Angeles. As you might recall, Kato underwent a MitraClip procedure two years ago following a quick onset of severe mitral regurgitation.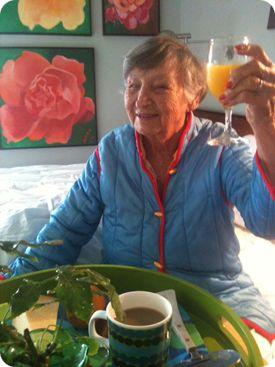 Kato Pomer, 94, Mitral Valve Repair Patient
Yesterday, I learned that Kato just celebrated her 94th birthday. That said, I wanted to wish Kato a very, very, very happy birthday!
Keep on tickin' Kato!
Adam

Ricky (a female) says

on June 24th, 2011 at 6:48 pm
HAPPY HEALTHY BIRTHDAY,Ms.Kato…….AND MANY MORE!!!! HEALTHY ONES!!! Keep on tickin…


Karen Pomer says

on June 25th, 2011 at 12:04 am
Thanks Adam and Ricky. So proud of my Mom and her incredible resilience. So very grateful to her team of doctors at Cedars-Sinai. Sadly, the day before my mother's birthday, our cousin Shirley passed away in Florida, the result of severe mitral-valve regurgitation. It's so very important that as soon as the mitra-clip and other new developments in cardiac intervention for valve repair are proven safe, they must be fast-tracked for approval by FDA and made available to the public at large, not just restricted to clinical trials.


Ken Fleming says

on June 25th, 2011 at 7:25 am
She looks good. Adam, you mentioned the recall of the MitraClip program, have you any word on the start up of that procedure again.
I and assumably lots others are waiting.


Leslie says

on June 27th, 2011 at 6:05 pm
I spoke with an Abbott labs spokesperson last week. He indicated shipments were expected to resume during the third quarter, possibly aug/sept. However, production will allow for only rolling shipments of the mitraclip, meaning some doctors would get them before others. This means some docs might not get them til after the third quarter.


Kathleen says

on September 27th, 2015 at 2:28 pm
I agree our society today belives that as we reach our golden years that we should just expire without a fight ,I say society but I mean
today's doctors that take a oath to preserve life and then say well your 80 so we should just not do anything to help you just sign that DNR it's for the best intrest . When that person has the will tI live we are not God and we shouldn't try to play God I'm desperate to have someone with true compassion take a look at my aunt and say the truth and even if what they been telling us is the truth sometimes we have to do things for the quality of life not just looking at life

Adam's Newest Blogs
Adam's Newest Posts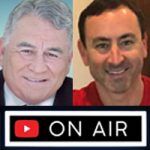 Unexpected! Hear Me Talk About Our New Patient Survey & More on "Bill Martinez Live" Learn More.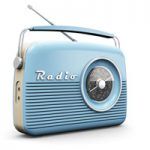 I'll Be On Talk Radio Today & Tomorrow (Updated)! Learn More.