After MitraClip Implant, Kato Celebrates Her 94th Birthday!
Although the MitraClip was recently recalled, one of our favorite patient success stories continues to be Kato Pomer from Los Angeles. As you might recall, Kato underwent a MitraClip procedure two years ago following a quick onset of severe mitral regurgitation.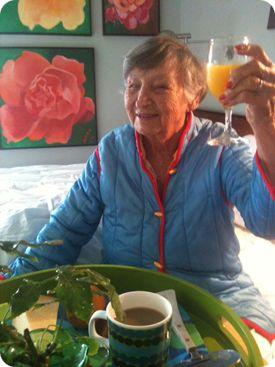 Kato Pomer, 94, Mitral Valve Repair Patient
Yesterday, I learned that Kato just celebrated her 94th birthday. That said, I wanted to wish Kato a very, very, very happy birthday!
Keep on tickin' Kato!