Web Chat Announcement: "Percutaneous Valve Treatment" With Dr. Svensson and Dr. Tuzcu From The Cleveland Clinic
By Adam Pick on May 21, 2011
Sorry for the last minute notice… But, I just learned that The Cleveland Clinic will be hosting a special Internet chat on Monday, May 23rd, at 12pm (EST). The exciting topic of the web chat will be percutaneous heart valve treatments. The moderators for the event will be Dr. Lars Svensson, director of the aorta program, and Dr. Murat Tuzcu, vice chairman of the cardiology department.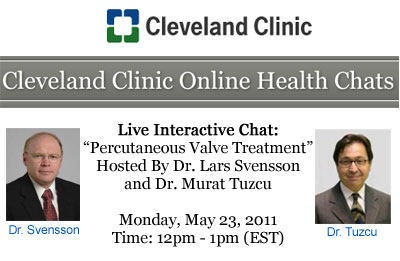 Considering the recent news about the Sapien, the CoreValve and the MitraClip, I imagine you might have questions about the future of these transformative technologies that are designed for patients experiencing mitral regurgitation and aortic stenosis.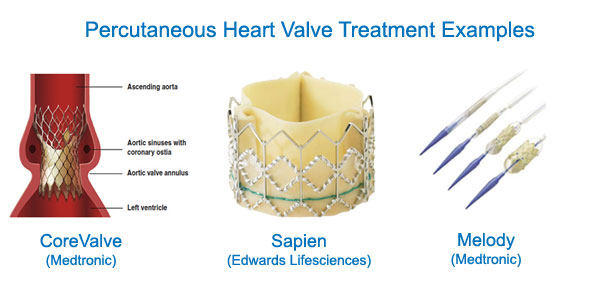 It appears this web chat could be a great opportunity to obtain answers about these valvular treatments that do not require median sternotomy or thoracotomy.
I hope that helps!
Keep on tickin!
Adam
Adam's Newest Blogs
Adam's Newest Posts