"What Causes Atrial Fibrillation After Heart Valve Surgery?" Asks Ted
By Adam Pick on May 20, 2011
Last week, at the American Association for Thoracic Surgeons meeting, Ted sent me a great question about atrial fibrillation after heart valve surgery. He writes, "Dear Adam, I had my aortic valve replaced. The new valve is a pericardial tissue heart valve. What causes A-Fib after surgery? I had one incident of A-Fib while in the hospital followed by four more incidents two weeks after surgery. Thank you! Ted"
To help Ted, I asked Dr. Niv Ad, the chief of cardiac surgery at Inova Heart & Vascular Institute in Falls Church, Virginia, this exact question. So you know, a key research initiative of Dr. Ad's practice focuses on atrial fibrillation. Here is Dr. Ad's video response to Ted.
I want to thank Ted for his question. Plus, I have to offer a special thanks to Dr. Niv Ad for his continued support of this patient and caregiver community. Dr. Ad has really helped transform this resource from an ordinary website into an extra-ordinary community. Thanks Dr. Ad!!!
For those of you who are hearing impaired, I have provided a written transcript of this video interview below.
Adam:  Hi, everybody.  It's Adam and we are coming to you from the AATS in Philadelphia.  I'm thrilled to be standing next to Dr. Niv Ad who is the Chairman of Cardiac Surgery at Inova Heart and Vascular Institute in Falls Church, Virginia.  You might recognize him from the patient reunions that he holds on an annual basis.  It's a  great thing that you do for the patients.  And we have a question that comes in from Ted. Ted writes, "Dear Adam.  I had my aortic valve replaced.  The new valve is a pericardial tissue heart valve and I've experienced afib after surgery.  The question is:  What causes afib, atrial fibrillation, after surgery?"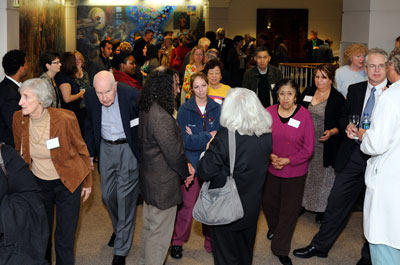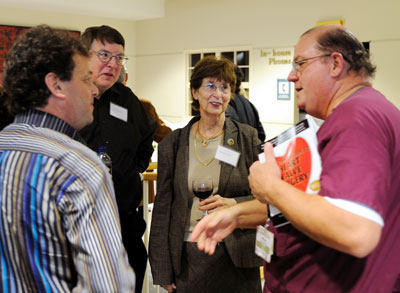 Dr. Ad:  Well, that's a very good question.  Atrial fibrillation after open heart surgery in general and valve surgery in particular is a very common problem with an instance of anywhere between 20, 22 %, about 50%.
Adam:  Wow.
Dr. Ad:  And the etiology is not so clear to us and may go all the way from inflammation of the surgery to some more a basic mechanism related to heart function and possibly myocardial cell function that we published heavily about in the past.
Adam:  I guess the follow-up question would be is if – when this does occur, and it sounds regular from your comments, how do you then treat it?  What's done?
Dr. Ad:  So, when patients experience atrial fibrillation after surgery and the big question is how long it takes before they convert back to sinus rhythm.  If it's anywhere between a couple of minutes to a few hours, then we usually don't treat it.  However, if it's looks more sustainable and patients are symptomatic, we treat it with anticoagulant drugs and if it goes for over 18 hours, we start anti-coagulation (Coumadin).  If anticoagulant drugs are not helping, then many patients do have to have electrical cardioversion.  You can have anywhere between one to a few events and the good news now is that in 99% of the cases, it just goes away as the time passes.  By six weeks this is minimal incidence.
Adam:  Great.  Well, Dr. Ad, thank you so much for everything that you've done.  I really appreciate it.  You've been a great contributor to the site, really helped us educate all the patients out there and their caregivers.  Thanks again for all you do.
Keep on tickin!
Adam
Adam's Newest Blogs
Adam's Newest Posts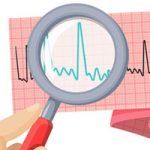 "How Do I Know When My AFib Is Gone After Heart Surgery?" asks Linda Learn More.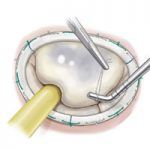 New Findings: Mitral Valve Repair Restores Normal Life Expectancy! Learn More.