Friday Fun: Bill Cosby Gets Lost In South Carolina
By Adam Pick on March 18, 2011
I don't know about you… But, I've always been a huuuuuge Bill Cosby fan. That said, I'm hopeful this video — taken from a 1992 airing of "You Bet Your Life" — should start your weekend with a giggle.

Have a great weekend,
Adam

Maureen Lamarche says

on March 19th, 2011 at 7:07 am
Thanks for this Bill Cosby video. Just what my heart needed in Fukushima, Japan. Thank God my heart is holding up just fine 4 months after AVR….Maureen

Adam's Newest Blogs
Adam's Newest Posts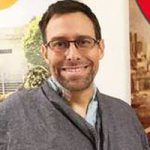 After Heart Surgery… John, His Robe & His Yellow Socks Inspire 4,700 Facebook Likes! Learn More.