My Blog Gets A Facelift… Your Thoughts?
By Adam Pick on August 25, 2010
Over the past 4 years, many of you have written me with excellent and innovative suggestions for improving this website. As a result, we have created some great new services including the Heart Valve Surgeon Database and Heart Valve Journals.
Today, I am excited to share with you the new design for this blog. The new "look-and-feel" was developed to address many of your ideas including:
Bigger, easier-to-read text. You will notice the letters of the body text are much BIGGER in 14 point size. Also, the text now has a gray overtone to ease the contrast on your eyes.
Access information faster. You will notice two buttons in the upper right hand corner marked "Find Surgeons" and "Meet Patients". When clicking these buttons, you will be taken directly to The Heart Valve Surgeon Database and Heart Valve Journals.
Enhanced comments section. You will also notice the comments section is completely different. Now, in addition to a much larger font, each comment is separated by "quote bubbles" with individual name identifiers. I want to make sure that all of your insightful comments and questions are highlighted for others to learn from.
Clutter removal. Finally, we removed other content (links, text) that cluttered the previous design. We even removed certain functions (email sharing, printing, etc.) to clean the screen and better organize content.
Going forward, we may make a few more changes. But, for now, I'm curious to know what you think about this new design. Do you like it? Do you hate it? Do you like parts of it? Do you dislike parts of it?
Keep on tickin!
Adam
Adam's Newest Blogs
Adam's Newest Posts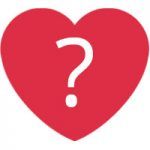 Doctor Q&A: "What Criteria Do Surgeons Use to Choose a Heart Valve Replacement?" asks Peter Learn More.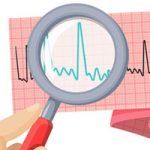 "How Do I Know When My AFib Is Gone After Heart Surgery?" asks Linda Learn More.