"What Do Calcified Heart Valves Look Like?" Asks Tanya
By Adam Pick on July 6, 2010
I just received an interesting question from Tanya about calcified heart valve leaflets.
Tanya writes, "Dear Adam – I am hoping you can help me better understand my diagnosis of mitral stenosis. The doctor mentioned that I am moderate-to-severe and could be facing surgery soon. The cardiologist also said that my valve may be calcified. I'm curious…. Do you have any pictures of a calcified valve? Thanks! Tanya"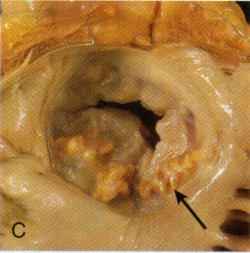 Calcified Mitral Valve
Like Tanya, I also wanted to know what a calcified heart valve looked like when I was diagnosed with aortic stenosis – prior to my heart valve replacement surgery. That said, I did locate the following pictures of a mitral valve and an aortic valve that are both calcified.
The above picture shows a mitral valve in which the two mitral valve leaflets are severely calcified. The picture below shows an aortic valve in which all three leaflets are calcified.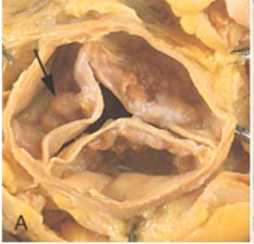 Calcified Aortic Valve
I hope this helps Tanya (and all of us) learn a little bit more about heart valves that suffer from calcified leaflets. As they say, "A picture is worth a 1,000 words."
Keep on tickin!
Adam
Adam's Newest Blogs
Adam's Newest Posts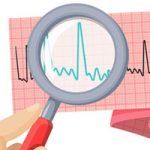 "How Do I Know When My AFib Is Gone After Heart Surgery?" asks Linda Learn More.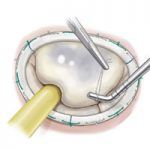 New Findings: Mitral Valve Repair Restores Normal Life Expectancy! Learn More.