Patients Unite, I Speak, At Inova's 4th Annual Reunion
By Adam Pick on February 23, 2010
Not too long ago, I received a very special email from Dr. Paul Massimiano of Inova Health Systems in Falls Church, Virginia. In the email, Dr. Massimiano informed me that Inova holds an annual patient reunion to (i) share their latest research and (ii) show Inova's appreciation for their patients, families and friends.
As I read the note, my eyebrows jumped to the top of my forehead. I thought, "That is fannnnnnn-tas-tic! I've never heard of anything like this before… A patient conference? Great for Inova! Great for its patients!"
Then, to my surprise, Dr. Massimiano asked me if I would be interested in speaking at the event.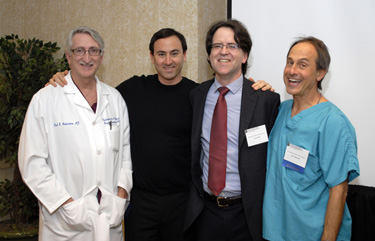 Dr. Paul Massimiano, Adam Pick, Dr. Niv Ad & Dr. John Glick
I almost fell out of my chair as I thought, "What? No way! Dr. Massimiano is asking me to speak at Inova's patient reunion?"
My appreciation (and disbelief) for this request was compounded when, a few days later, I found myself on the phone with Dr. Niv Ad, the Chief of Cardiac Surgery at Inova, and Lisa Martin, his research administrator.
As Dr. Ad and Lisa further explained the nature of this wonderful event, I knew one thing… I wanted to attend.
That said, I recently found myself in front of packed room of patients, caregivers, surgeons and researchers at the Marriott Hotel in Falls Church, Virginia – just outside of Washington, D.C.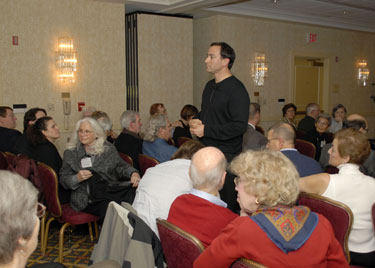 Adam Pick Speaking At Inova's Patient Reunion
I had such a great time interacting with Inova's patient and caregiver community. Needless to say, it was a definite highlight of my very unexpected career as an author.
After my presentation, Dr. John Glick of the Gesundheit Institute spoke. If you are not familiar with the Gesundheit Institute, led by Dr. Patch Adams, I would encourage you to learn more about this unique organization. I was touched, moved and inspired by the global impact of Dr. Glick's clowning passion.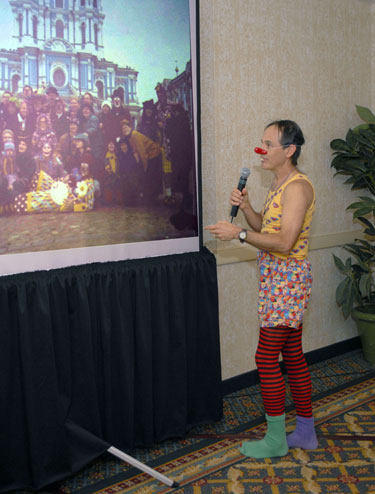 Dr. John Glick Discusses "Clowning" Benefits In Russia
After the presentations, I was able to speak one-on-one with several patients and caregivers during a book signing in which I gave away several free copies of my book.
I really, really, really, really, really have to applaud Dr. Niv Ad, Dr. Massimiano, Lisa Martin and the entire Inova team for creating such an extraordinary environment for their patient community.
As I flew back to Los Angeles the next day, the Inova reunion made me think, "Are other cardiac care centers doing anything like this? If not, maybe they should."
Keep on tickin!
Adam
Adam's Newest Blogs
Adam's Newest Posts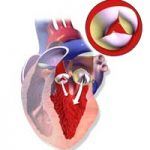 Surgeon Q&A: What Should Patients Know About Aortic Regurgitation? Learn More.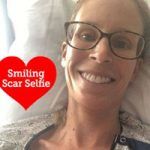 Sara Educates & Inspires 38,443 People About Heart Valve Surgery! Learn More.