What Does Heart Valve Disease Sound Like?
By Adam Pick on February 21, 2010
One of the primary exams used to detect heart valve disease involves the stethoscope.
While this diagnostic device, invented by Rene Laennec in 1816, is not as technologically advanced as 3D-MTEE imaging, stethoscopes can help cardiologists and surgeons quickly identify variable forms of heart valve disease.
The two most common forms of heart valve disorders are aortic stenosis and mitral regurgitation. That said, have you ever wondered what stenosis and regurgitation sound like through a stethoscope?
When I was diagnosed with severe heart valve disease, I was curious. So, I located three audio files, posted by Dr. Solanki, which contain the sounds of hearts beating with (i) normal heart valves, (ii) aortic valve stenosis and (iii) mitral valve regurgitation. If you are interested, I have provided these audio clips below.
First, here is the sound of a normal heartbeat. You can hear the traditional "lub-dub" as the four heart valves open and close.
Next, here is the sound of a heart with aortic stenosis.
Finally, here is the sound of heart with mitral valve regurgitation.
I hope this helps you better understand the different sounds of hearts with normal valves and diseased heart valves – especially aortic stenosis and mitral regurgitation.
Keep on tickin!
Adam
Adam's Newest Blogs
Adam's Newest Posts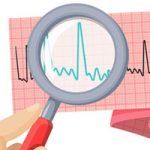 "How Do I Know When My AFib Is Gone After Heart Surgery?" asks Linda Learn More.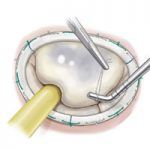 New Findings: Mitral Valve Repair Restores Normal Life Expectancy! Learn More.