Video: How Do You Feel Immediately After Surgery?
By Adam Pick on December 21, 2009
Patients and caregivers often ask me about the immediate, post-op experience in the intensive care unit. Common questions include:
How long were you in the intensive care unit?
Did you experience pain immediately?
Was your family allowed in the ICU area?
How many tubes were sticking out of you when you woke up?
However, one of more common questions I get is, "How did you feel as you came out of general anesthesia?" Honestly, I don't remember much – just bits and pieces of the first few hours after surgery. But, lucky for me, my family has clued me in on the strange experience of waking up after heart surgery with a ventilator tube, Foley catheter and several other tubes still inserted in my body.
On this topic, I just read that the video below was one of YouTube's Top 10 Videos of 2009. The video titled "David After Dentist" has been watched over 37 million times this year. It's not an exact match to the experience of waking up after heart surgery but I think you might find some silly and honest humor as little David talks candidly with his father after dental surgery.
Please remember, each patient case is unique. Just because David was a tad loopy after his surgery, that does not mean you will have the same experience.
Keep on tickin!
Adam
Adam's Newest Blogs
Adam's Newest Posts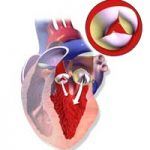 Surgeon Q&A: What Should Patients Know About Aortic Regurgitation? Learn More.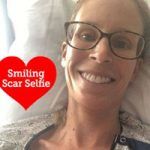 Sara Educates & Inspires 38,443 People About Heart Valve Surgery! Learn More.