"Did You Travel For Heart Valve Surgery?" Asks Carol
By Adam Pick on September 25, 2009
I just received a great question from Carol about traveling for heart valve surgery.
She writes, "I have concerns about choosing a hospital that is highly regarded for heart valve replacement surgery but out of town. Have any of your readers traveled significant distances for their surgeries? Were there any problems? How did they handle follow-ups? Thanks, Carol"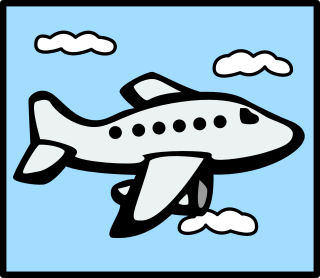 Carol raises a very good point. In fact, her email reminded me of my gut reaction when I was diagnosed with severe aortic stenosis and told I needed surgery.
"Even though I live in California, I'm going to The Cleveland Clinic or The Mayo Clinic!" I thought to myself. "No messing around… I want the best surgeon… That surgeon must be in Ohio or Minnesota."
So you know, that is a very, very, very common thought among many of the patients and caregivers I have spoken with over the years. Interestingly enough, that thought often turns into reality for some patients. So you know, I recently learned that over 50% of heart surgery patients at The Cleveland Clinic are not residents of Ohio (e.g. Robin Williams).
However, when I took the time to research and evaluate surgeons for the procedure I wanted, I found some heart valve gurus right in my own backyard. As I live in Los Angeles, I located several, highly regarded surgeons within 10 miles from my home – including Dr. Starnes (USC), Dr. Trento (Cedars) and Dr. Shemin (UCLA).
I admit, I was lucky. This is often not the case for many, many, many, patients out there. As a result, patients must travel – by car, by plane – to have surgery done.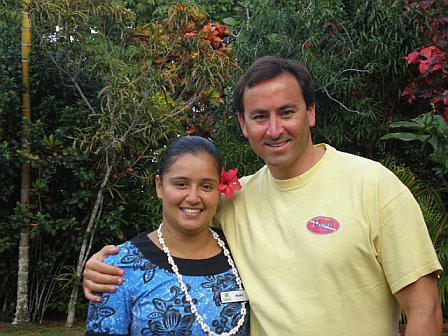 Mary Billings – Heart Valve Surgery Patient
(Traveled From Fiji To Los Angeles)
In fact, I know patients from Fiji, Trinidad, Somalia, The Philippines and Malaysia that have traveled to the United States for surgery. Recently, I featured a story about Patrick's journey to The Cleveland Clinic from Brazil.
The points I am trying to make are two-fold.
First, each patient case is unique. Please take the time to evaluate your surgical needs. Then, research the surgeons and hospital that provide the best care for you.
Second, traveling for heart valve surgery does occur – and, quite frequently. That said, many hospitals have services to make your pre- and post-operative time very manageable.
I believe several of our readers did, in fact, travel for their heart surgery. If you are one of them, can you help Carol? Simply scroll below to post a comment or read other patient posts.
Keep on tickin!
Adam

debbie Berman says

on September 25th, 2009 at 1:26 pm
I traveled from Chicago to North Carolina because I was told that Dr. Randolph Chitwood had done more of the mitral valve repairs robotically than anyone in the country and he trained the guys at Cleveland Clinic. In total I was away from home for approximately 10 days and that included the 5 days in the hospital. Post surgery, my husband and I stayed at a hotel close to Pitt County Memorial Hospital and I saw the doctors twice before leaving North Carolina. One of the surgeons even came to our hotel on the day we were leaving to make sure that all was o.k. i am now being followed by my own cardiologist from Northwestern Hospital in Chicago and all is going very well. If you have confidence in a particuliar doctor, I would not hesitate to travel.


Betsey A. Hilbe R. N. says

on September 25th, 2009 at 1:29 pm
My AS was diagnosed at UCLA. They also diagnosed a non existant mitral valve calcification. The cardiologist said they would decide whether to replace both valves after opening me up. I immediately did my homework and made an appointment at the Cleveland Clinic. On my seventh visit, Dr. Bruce Lytle replaced my diseased aortic valve with a new Edwards Magna valve. I am now seeing a new cardiologist at UCLA and going back to Cleveland in December, so I can take in the new year's eve party at Severance Hall. Health Net has already settled the entire bill for my July 24, 2009, surgery. It was $102 thousand and worth every penny. (Cleveland Clinic is in network with Health Net of California.) I pay only my travel costs, which average $2 thousand per trip.


Darrin Nlson says

on September 25th, 2009 at 1:31 pm
I travled to the Mayo Clinic so that Dr Rakesh Suri could do my Mitral Valve Repair robotically (minimally invasive). Mayo also publishes stats that indicate more thn 50% of their patients travel 500 miles or more for treatment at Mayo. I had no issues with the travel, am pleased with the results and would do it again.


T. Garcia says

on September 25th, 2009 at 1:31 pm
Carol, I will eventually need my mitral valve replaced – I found a surgeon at Vanderbilt Univeristy Hospital – I currently live in WI. What they told me is that they I would have to wait a little longer in the area after I was released from the hospital for a second check up before I could head home. They definintely said that I would not tolerate a long car ride – it would be in excess of 15 hrs or so but a plane ride is definitely okay. They did recommend that someone fly with me. Hope that helps and good luck.


Marlane Holtshouse says

on September 25th, 2009 at 1:51 pm
Hi Carol, I live in Tucson AZ and I traveled by plane to San Fran to have Dr. Guadinani perform my Aortic Valve replacement. I was in the hospital 6 days then in a hotel that was very close to the hospital for 3 days. I then boarded an airplane and flew home without a problem. You really need to work with the hospital and do all the pre work that they ask you to do. I had not problems at all. Research you Dr. Good Luck. Marlane


Curt Wagner says

on September 25th, 2009 at 2:04 pm
Hi Carol,
I too was in your shoes, wondering about the travel involved before and after my surgery. I am 2 wks(9/10) post-op from my bicuspid aortic valve repair. I live in Ft Lauderdale FL and chose to have my surgery done by Dr Lars Svensson at the Cleveland Clinic in OH. My decision came down to a highly regarded surgeon in Miami that would replace my BAV, or Dr Svensson in Cleveland who would repair my BAV. 3-4 weeks before my surgery I flew up to the Clinic and met my surgeon, his team and had a couple of days of tests done. I left this visit knowing that this was the place for me to have my surgery done. This was despite the fact that my wife and I had to fly from Ft Laud and stay for 8 nights and my mom/dad, brother and sister did the same(flew to Cleveland from Minneapolis) to be by my side.
Logistically it seemed as though it would be a nightmare, but we found pretty good hotel rates, flight rates and shuttles/cabs were inexpensive. Also, we were pretty fortunate that I did not have any complications to alter our flight arrangements. I, in fact, had 3 nights in a hotel in Cleveland to adjust to 'normal' surroundings before our flight home. And our 2 1/2-3 hour flight seemed to go very smoothly. Besides the norm, 1 week after surgery, I had no pain or discomfort from the flight. This was something I was very nervous about. All told, I flew into Cleveland 9/9, had my surgery 9/10, out of the hospital 9/14 and flew home 9/17. Lastly, moving forward, my follow ups will be with my cardiologist in South Florida.
Long story short, if you find a Dr that is the 'right' one for you, but he/she is out of town, it can work out for you.
Curt Wagner


Jennifer Sanchez says

on September 25th, 2009 at 2:13 pm
We live in Roswell, New Mexico, and everything is far away. We traveled 220 miles to Albuquerque for my husbands surgery. It is not as bad as you think. Just make sure there are 2 or 3 people there to help you home. A funny thing happened on the way home. After 8 days of hospital food, he was craving some junk, so we stopped at a McDonalds. He doesn't remember doing this, but raised his shirt and showed everyone his surgical scar!


Janet Coyle says

on September 25th, 2009 at 7:52 pm
I live in Orlando, FL. and traveled to the Cleveland, Ohio for my heart surgery. Well worth the trip. I sent test results, films etc. to the surgeon. He confirmed my diagnosis of severe aortic stenosis.
They scheduled me for 2 days of pre-op tests and the surgery.
Cleveland is a state of the art facility down to every minute detail. Their consierge srvice will coordinate travel arrangements, transportation to and from the airport and on the campus, and hotel accomedations. They have 3 hotels on their campus.
I chose to remain at the hotel a couple of days to follow up with the surgeon. After flying back to Orlando, continued with follow up with my cardiologist. I enrolled at a Fla. hospital for rehabwhich is definitely a boost to recovering !


Patrick says

on September 25th, 2009 at 9:21 pm
Hi Carol, I did travel up from Brasil for my mitral and tricuspid and maze proceedure because I wanted what I perceived to be the best. My problem could not be resolved in Brasil so I had to travel. Once you have made that decision and know that your insurance will pay then why not. Obviously the travel and hotel stay for your companion is an added expense but you are talking about the "big" surgery here. One thing I encountered after surgery was air in the surgical cavity which did not allow me to travel by air immediately after I was released from the hospital (in my case a total of 5 days.) If it had not been for this little extra problem I could have travelled back to Brasil immediately. One note, my insurance although excellent would not pay for the extra 4 days at the Cleveland Clinic hotel. As for followup it could actually be done by your home cardiologist. In my case I hung around my grandchildren in Texas for two months and returned to Cleveland for my followup. I will use Dr B. Griffin in Cleveland as my primary care cardiologist from now on. P.S. My surgeon was A. Marc Gillinov who I credit with performing miracles with me as he repaired my valves and left me with only a two and half inch scar under my right arm. Research, research research ;don't totally depend on the first doctors opinion get several opinions and then go with your gut feeling. Good Luck, Patrick Hightower


Cindy says

on September 25th, 2009 at 10:16 pm
I traveled from CA to NY for my mitral valve repair with Dr. David Adams. I had been given no hope of repair (only replacement & coumadin) by several doctors. 100% regurgitation & calcifications in the leaflets & one other area that wasn't clear on the TEE. I sent my tests to several surgeons … Dr. Adams was the only one to offer me a repair. It was to be about a 4 hr. surgery …. ended up 8.5 hrs. His assistant surgeon told my husband that she's been with him for 6 yrs. & this was one of the most difficult repairs & that had I been anyplace else it would have ended up a replacement.
That said … I am active with horses & guide dogs in training. Both those activities would have been on the "do not do" list for safety when taking coumadin as both involve the risk of injury that results in bleeding now & then. It was very important to me to continue my lifestyle & that made it worth going to NY. I'd never been there & was more scared of that than my surgery!!! Having been there & now 8 mos. post op … NO QUESTION in my mind that Dr. Adams gave me his best + & in my opinion is the best surgeon for the condition my valve was in. I was there 2 days prior to surgery, 8 days in the hospital & several days in a hotel close to the hospital. I flew home very comfortably & follow up was done by my cardiologist here in CA.
Just had a 50 min. echocardiogram this morning & all is PERFECT!!! YES!


Joe says

on September 25th, 2009 at 10:17 pm
After reading stories of long trips, I feel so fortunate — I live about 2-1/2 hours away from Cleveland Clinic. Of course my local cardiologist was a bit shocked that I chose to go to Cleveland instead of using the new heart care facility in our nearby hospital, but was understanding that if I'm that close to one of the best facilities in the world, I chose to go there.
My AVR was last December 29th and I am feeling fantastic since all went well. Not that I couldn't have ended up with the same results by having surgery done locally, but had something gone wrong I wanted a full staff of experienced people to be able to resolve it quickly. Fortunately, there was no need for that since things went as planned.


Rose M. says

on September 26th, 2009 at 12:27 am
Hi Carol,
I understand the concerns you are going through. I am 12wks. post Ross Procedure. I traveled from Hawaii to Stanford University.
1 year prior to deciding to do the surgery my husband and I met with the surgeon. We have been researching the procedure, pros/cons of procedure for 2-4years. I finally decided to do the surgery this year and chose a date. Four months prior to surgery date I began inquiring into authorization with my health insurance company, I also began looking into accomodations in the area of the hospital beacause I knew I would need to go back for a post op appoinments/care (I would suggest a room with a kitchenette, you will probably not want to go to restaurants or always eat take out; you/significant other/family will be able to make simple meals in the room); you may want to ask the hotel if they have a discounted rate due to the fact that you will be having surgery and would like to stay at their facility for the duration you would need to follow up with the hospital ( the hotel we stayed at did provide a special rate for Standford did provide for me and my family). I began inquiring into airline accommodations and bought the ticket insurance just in case I was not given the green light to return home (I think it was like less than $100; I felt this was better than paying the penalty + difference in fare price), looking into vehicle transportation to and from the hospital (the hotel had a shuttle service if needed), looked into grocery stores near the holet to buy food for the room/kitchenette, made sure the hotel was not too far from the hospital in case of an emergency and the time it would take to travel from hotel to hospital ( the distance from my hotel to hospital was less than 3 miles), etc.
I would suggest you ask the Cardiac Coordinator if they have a listing of hotels in the area for special accommodations. You should talk closely to the surgeon or Cardiac Coordinator for a timeline from the begining you meet with the team, do your pre-op requirements, to the follow up appointments and possible # of days before you return back home.
I stayed in California for 1 month after surgery. I was discharged in 6 days, did a 1 week follow up, traveled to Orange County, LA for 2 wks by car (my husband drove the whole way down, Bless his soul!) and then a 3 week follow up appointment back at Stanford (returned via commuter plane, got the okay from surgeon prior to leaving for LA ; it was okay with the surgeon because the flight duration was 1 hour).
Finally, on my 3wk. follow up appointment I was provided with good news that I would be able to fly back home to Hawaii (about 5 hours 30 min. flight) just needed to stand up and try to walk around every hour for circulation.
Good luck with your planning/accommodations! Planning ahead and checking reservations/accommodations 3, 4 times is key. You will not be able to do them yourself once you have surgery. You want things to go as smooth as possible. After surgery, you will need to focus on yourself and healing your body/soul. For me, I was lucky that my planning was carried out with minimal to no problems. Bhoy, was I happy! Healing time was a little easier knowing that my & my family's stay was taken care of.


Bernice says

on September 26th, 2009 at 4:52 am
Yes, I travelled from Florida to the Cleveland Clinic in Ohio. I am so glad that I did.
There was one local surgeon that had been recommended to me by a couple of my doctors. The problem was that both he, and the hospital where he is connected, do not do anywhere near as many AVRs that they do in Cleveland.
I wanted to be in a place where the staff had encountered different contingencies, many times in the past, and knew how to deal with them.
I tell people that the Cleveland Clinic runs, "like a Rolex".
One thing though. Going to CC, although the staff is wonderful in dealing with out-of towners like me, can be an expensive proposition. We elected to stay in the hotel which is on the grounds, very convenient, but pricey.
I came to Cleveland on a Saturday, and had my pre-op on Monday. The operation was Tuesday. I was in the hospital for 8 days, and then stayed at the hotel for another two days.
I would not have done it any other way!


Gail says

on September 26th, 2009 at 7:42 am
We traveled from NY to Cleveland for my husband's surgery. We stayed for 2 1/2 weeks. We went a few days early for pre-testing and stayed at least a week post-op so he could have his post-op visit in Cleveland. We stayed at the hospital hotel which was really easy. All follow up since then was locally done in NYC. The only thing I found difficult was the relatives and children flying in and out for a few days here and there. It was a relief when they all finally left us alone so he could recouperate.


Nancy Frazee says

on September 26th, 2009 at 9:01 am
I live about 30 miles south of Boston and my cardiologist is in Plymouth, Ma. When he diagnosed me with severe aortic stenosis he recommended a surgeon at Brigham and Women's in Boston who turns out to be world famous! My point is , if you have a cardiologist that you can trust and feel comfortsble with his recommendations, I would go with that. Traveling any long distance would have been difficult for me right after surgery. I felt every little bump in the road on the way home from Boston and I was in a comfortable limo! But, as Adam says, everyone is different!
Best of luck,
Nancy


Curt Wagner says

on September 26th, 2009 at 11:55 am
It sounds like many stayed on the Cleveland Clinic campus during their visit. My family (and I) chose to stay downtown Cleveland at the Residence Inn. Although they had some renovations going on, the rates were pretty good, there were quite a few restaurants close and they also had a nightly happy hour with snacks, cocktails and even a light dinner. In doing our research before our stay, we found that many of the DT hotels offered CC discounts if you called and asked for them. In addition most of them have shuttles that go back and forth many times during the day. Worse case scenario, my family took cabs a couple of times and it cost maybe $10-15. Personally I liked being DT when I got out because it allowed me to have a place to walk with a bit of scenery. And there were many restaurants for my family to choose from during their 8 days in Cleveland. The potential downside to staying on the CC campus is a lack of restaurants, the hotels might be a little more pricey and a few blocks from campus, it seems like it might not be the safest at night.


Don Hull says

on September 26th, 2009 at 1:21 pm
Hi Carol,
My answer may be a little different from the others. I made the decision in February of this year to have my mitral valve repaired. I consulted with three surgeons, one at University of Alabama, Birmingham; one at Vanderbilt University Medical Center; and one at The Cleveland Clinic. All three advised me that I needed my valve repaired, and that they didn't see any unusual complications.
At the beginning I really thought I wanted to go to The Cleveland Clinic, and I have no doubt they would have taken good care of me. However, because of information in Adam's book about the importance of a support network for the family, and because we were really impressed with the surgeon and staff at Vanderbilt, we decided on Vanderbilt. As it turned out, I had some complications post mitral valve repair surgery and 12 days later had surgery to replace my mitral valve. Vanderbilt is only two hours from our home and we have many relatives and friends near Nashville. Also, as it turned out the nursing staff in Cardiac Intensive Care is top notch. We'll never know if it might have turned out differently at either of the other two hospitals, but what we do know is the many family and friends helped my wife get through a very difficult time.
Hope this helps and good luck,
Don
P.S. I am now back at work, I've lost 25 pounds, and even though I thought last year I felt fine, I now feel much better than I've felt in years.


Steve McDonald says

on September 27th, 2009 at 8:46 pm
I WILL BE TRAVELING 4 HRS FROM NORTHERN WI. TO THE MAYO CLINIC HOPEFULLY BY THE END OF OCT. FOR MY VALVE JOB. STILL WAITING FOR MAYO TO SET UP MY DATES. IT'S NOT ACROSS COUNTRY, BUT STILL WILL BE CHALLENGING AS MY WIFE ISN'T MUCH OF A CITY DRIVER AND WE REALLY DO NOT HAVE MUCH OF A SUPPORT GROUP. ALITTLE CONCERNED ABOUT THE DRIVE HOME ATERWARDS. IF I DON'T HAVE A HEART ATTACK BEFORE, I'M SURE TO HAVE ONE ON THE RIDE HOME….LOL.


Mario says

on September 28th, 2009 at 10:25 am
I had my AVR surgery on July 23, 2009 at the Mayo Clinic in Jacksonville. I live in South Florida and it is 5 hours drive. I belive that only because I had such an amazing team taking care of me, I survived more than expected complicated suregy, and already fully recovered and even playing tennis!
I would recommend that you never think of anything else (travel, time, etc.) but where you will get the best complete service that you can receive when such a serious surgery is involved. It is not only the surgeon (who has to be amazing) but the whole team surrounding him and the ICU after the surgery.
Do your research thoroughly in advance, and you will see that there are actually very few hospitals where you can receive such a good care.
I would reccomend the Mayo Clinic and Dr. Kevin Landolfo to anyone considering the AVR surgery.


Mack Armstrong says

on September 28th, 2009 at 2:42 pm
I traveled from Boston to the Cleveland Clinic for two reasons:
1. To have the surgery at the best place possible with the highest ranking for results and complications and
2. To have the surgery via robotic methods to keep the pain and recovery to a minimum.
I am happy to report that I achieved both results. My stay at the hospital was 4 days at which time I was able to travel.
I was at Cleveland Clinic prior to surgery to have the case evaluated and be seen by a cardiologist and traveled by plane (in and out in the same day). I returned to Boston to have the heart cath and pre-op proceedures and had them mailed to the surgerical team at the Cleveland Clinic.
I checked into a hotel on the hospital campus with my significant other and two kids 24 hours prior to scheduled surgery. After surgery and returning home, my cardiologist in Boston provided follow up treatment. I did not have to return to the Cleveland Clinic for any post op treatment after checking out of the hospital.
There were two occasions when I phoned the Cleveland Clinic cardiologist to seek his advice which they did without hesitation.
Hope this helps.
Regards,
Mack


Steve Burke says

on September 28th, 2009 at 2:42 pm
I had aortic valve replacement Aug 31 in Concord, NC,,,heart unit in hospital associated with Duke Medical Ctr. Dr. Takla perfomed surgery,,,excellent surgeon!,,,spent 7 days in hospital,,,wonderful follow-up support by hospital!,,Carolinas Medical Center-Northeast,,,
Artificial Valve as opposed to pig, bovine,,,was told I did not want this operation again at 70- 75 yrs old, due to wear out of pig/bovine valve,,,Am now 60,,,
Each day, I am feeling stronger!,,,Begin Cardiac Rehab 10/06!,,,


carol Kirson says

on September 28th, 2009 at 4:27 pm
Thank you all for sharing your experiences about the travel issue.
Hearing from all of you is certainly going to be a help as the decision time comes near. First I will check with my insurance to find out what my "covered" options will be….this site and Adam's book and blog are full of so much invaluable advice.
Just the other day I was speaking with a very casual acquaintance who is a retired urologist facing av surgery. I told him about Adam's book and site and he is so grateful for all the info Adam has make available to all of "us". As a doctor I think he felt he would know all there was to know about the surgery….until he learned otherwise.


L King says

on September 28th, 2009 at 10:52 pm
My note doesn't exactly address the LONG travel time as we only had 60 miles to travel back home. My surgery was on Thursday morning and we headed home Monday morning. Made the trip just fine.
Seems, reading this blog, that everyone thinks that Cleveland is the ONLY place for aortic valve replacement surgery. My surgery was performed in Jackson, TN by Dr. Arthur Grimball. I am two weeks post surgery, and I am doing great!! I am 65 years old next month so my youth was not a factor. Check out some doctors close to home if you are uneasy about traveling after your surgery. BIG is not always better.


Marilyn says

on September 29th, 2009 at 7:28 am
I,too, traveled to the Cleveland Clinic, where I received superb care. However, now, nine months after double valve replacement I have found that the procedure is so routine that any large hospital is proficient in performing it. I would urge Carol, and others, not to believe all the hype about finding the absolute best surgeon for this procedure–it's a real waste of time and money. Additionally, I would say, for anyone wavering about having valve replacement, definitely do it over "learning to live" with defective ones. Valve replacement restores good health; being on meds only enriches the pharmaceutical companies!


Allan Weeks says

on September 30th, 2009 at 12:42 am
I am a patient that needed heart valve replacement and I was very fortunate to be given a Doctor who was rated among the top 3 heart surgeons in the world, and that's just not by me. His name is Dr Tyrone David. Not only does this man perform valve replacements he teaches other doctors around the world on a regular basis how perform these heart techniques of many kind of heart surgeries. My point here is I would highly reccomend anyone to travel to Toronto, Ontario Canada which is where Dr.David is residing. He is not only a surgeon but Dr. Tirone David is the Head of the division of Cardiovascular Surgery at the Toronto General Hospital. If you want the best and can inquire whether or not it is even possible to get this man as your surgeon I would trave anywhere in the world if I ever need another surgery and he was going to be my surgeon.


Maureen Sadang says

on October 4th, 2009 at 5:52 pm
I live in Hawaii and heart surgery is done in Honolulu, so I had to travel 1 hour to the airport and then take a 30 minute flight to Honolulu. Easy to do pre-surgery. there are many variables to consider regarding the recovery portion of all of this. this is not really addressed well in the surgery prep portion by anybody. I was told I'd be in hospital 5 days at least, then I'd have to do the reverse – travel to the airport, 30 minute flight and then an hour long drive home. I was 65 years old at the time of my surgery – one year ago. I live with my small grandchildren and was concerned with being bounced upon! I was told that once I had returned to Maui after being discharged from hostpital that I would have to return to Honolulu again 2 weeks later for a checkup. At that point I decided to stay on Oahu for my recovery. I rented a condo for a month that was on the ground floor so I didn't have to deal with stairs. It was the best decision I could have made! I was in hospital for 7 days and can't imagine getting on an airplane, squeezing into the seat and doing the flight. others I know who have had to return home considered that to be the worst day of their lives! I don't know how people fly great distances from their homes do this. I would do the same thing in a 'heartbeat'. I could have come home 3 weeks post surgery and done okay, but had to rent my place for the month. It was much easier for my grandchildren to see me later in the healing process. I slept sitting up for a long time and still find a car seat belt irritating. It has taken the better part of a year to get to where I feel like I have some 'steam' again. I guess it depends on what one is able to do and renting a safe haven isn't always possible. I have heard nothing but good things about my surgeon, Dr. John Chen- from others in the medical field! I feel blessed to be on this side of it and consider each day a blessing. I hope this helps you to decide. One nice thing about Hawaii is that it's always summer, so one doesn't have to deal with poor weather issues! Aloha, Maureen!

Adam's Newest Blogs
Adam's Newest Posts