Fantastic Video: Dr. Gaudiani Discusses Surgical Outcomes (Part I)
By Adam Pick on September 10, 2009
Dr. Vince Gaudiani has provided us with several insightful videos in the past. As you might recall, we recently featured Dr. Gaudiani's two-part video series about heart valve surgery. Given Dr. Gaudiani's 25-year career as a cardiac surgeon, this video was applauded by our patient and caregiver community.
Yesterday, I learned from Dr. Vince Gaudiani that he has created a new video titled, "How To Think About Surgical Outcomes?" Considering our ongoing discussion about (i) how to manage patient expectations and (ii) how to prepare for surgery, I found this video very, very, very interesting.
Above, you will find the first part of the video. In the next few days, I will post the second part. Simply press the play button and make sure the volume on your computer is on.
Thanks to Dr. Gaudiani for taking the time to share his unique experiences, thoughts and data. It should be no surprise that if you visit our Heart Surgeon Database, Dr. Gaudiani has received several glowing reviews from our patient community. (Just type "Gaudiani" in the last name search field.)
Keep on tickin!
Adam
Adam's Newest Blogs
Adam's Newest Posts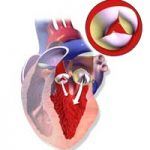 Surgeon Q&A: What Should Patients Know About Aortic Regurgitation? Learn More.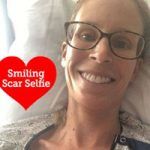 Sara Educates & Inspires 38,443 People About Heart Valve Surgery! Learn More.