The Top 25 Heart Valve Manufacturing Brands
By Adam Pick on September 8, 2009
In case you missed it, Research and Markets just published their "Top 25 Manufacturers of Heart Valve Repair And Heart Valve Replacement Devices" for 2009 (shown below).
Given my ongoing interest in this market, I was intrigued by the vast assortment of company names on this list. Some of these brands were new to me. And, given the ongoing consolidation of this industry, some of the brands referenced were very familiar.
Personally, I find the power of brands ab-sooooo-lutely fascinating. In business school, I attended many classes that focused on strategic brand management and its impact upon customers, the competition and success metrics. For example, I am always amazed when I review a valuation analysis of the world's number one brand, Coca Cola. Did you know, in 2005, the Coke brand was valued at over $70 billion dollars? (The second most popular brand, Microsoft, was valued at $59 billion.)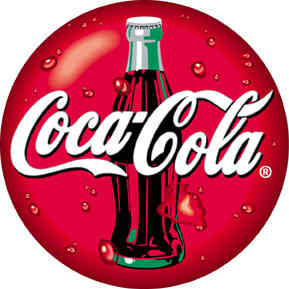 "Why is Adam writing about this in a blog about heart valve surgery?" you might be wondering.
Well…
Over the years, I have spoke with thousands of heart valve surgery patients about their valve replacement devices.  I find it very curious when I ask them a simple question, "Which brand of heart valve replacement do you have?"
I would estimate that 65% of patients respond to that question with something like, "I don't really know."
Personally, I see this as a huge, educational opportunity for the patients and the heart valve manufacturers.
For the patients… I believe now, more than ever, our thirst for information can be partially quenched (emphasis on partially) by the resources available to us. These online educational mediums empower patients to learn, to share, to consider and to inquire about surgical choices which fit our needs / wants.
For the heart valve manufacturers… It seems like a good portion of their educational efforts have been primarily focused on the surgeons, who then advise patients needing heart valve surgery. That strategy makes complete sense. It's a very smart, appropriate and required approach.
However, given (i) their lack of brand awareness in the patient community, (ii) the time constraints on surgeons to spend with patients and (iii) the evolving, interactive paths of patient education, heart valve manufacturers may to want consider alternative, incremental approaches to meet the needs of the patient-base.
Long term, that extension of information and, more importantly, interaction will empower the patient and, in my humble opinion, empower their brands.
As referenced above, here is Research and Market's Top 25 Heart Valve Manufacturers of Repair and Replacement Devices:
Abbott Laboratories
Accellent Inc.
Admedes Schuessler GmbH
AorTech International plc
Arbor Surgical Technologies, Inc.
AutoTissue GmbH
Boston Scientific Corporation
CarboMedics Inc.
Cardiac Dimensions Inc.
Cardiosolutions, Inc.
Edwards Lifesciences
Endovalve, Inc.
JenaValve Technology GmbH
Leman Cardiovascular
Medtentia AB
Medtronic, Inc.
MiCardia Corporation
MitralSolutions, Inc.
On-X Life Technologies, Inc.
Sadra Medical, Inc.
Sorin S.p.A.
St. Jude Medical, Inc.
TTK Healthcare
ValveXchange, Inc.
I hope this helped you learn a little more about the world's largest heart valve manufacturers. And, I'm hopeful that these brands will increase their interaction with the patient community in the future.
Keep on tickin!
Adam

Chaz says

on September 8th, 2009 at 1:49 pm
Gee…. glad Edwards Lifesciences is on there! My model 300TFX size 25mm should be a best buy. All kidding aside I recieved a temporary card which contained this information upon leaving the hospital. A week later I received a shiny plastic "official" card from Edwards Lifesciences. I assume that this is for long term information and does not have to be carried by me at all times!?


Julia says

on September 8th, 2009 at 3:56 pm
Actually, Chaz, if I'm not mistaken, this card should be carried with you at all times. My husband has an artificial mitral valve from St. Jude's. I think that the letter he received in the mail instructed him to carry the card with him all the time.


Joe says

on September 8th, 2009 at 7:30 pm
I carry my St. Jude aortic valve replacement card with me at all times as instructed by my doctors and the hospital before I was discharged. In an emergency situation it can be crucial for an ER staff to know you have had a heart device inplanted. Hunt up your card, Chaz, and start carrying it along with your other important ID! 🙂


Midge says

on September 8th, 2009 at 9:14 pm
Piece of advice..stick your plastic card in the copier and make a couple copies to put with your health papers and another with other important papers. By adjusting the darkness of the copier to a lighter setting, you can get them to come out pretty well.
Midge


Joy says

on September 9th, 2009 at 12:06 am
I know I have a medtronic heart valve—July 28, 2009 open heart surgery.
In the mail, i received a St.Jude Medical card this weekend which I just looked at again and there is no mention of Medtronic…..
My sister -in-law said Mom was with me because she prayed to St. Jude quite often. I now plan to call the surgeon's nurse in the morning and ASK about the change. I had congestive heart failure and my surgery had to take place 2 weeks before it was scheduled with another surgeon in the practice. My own mom died of severe aorta stinois 39 years ago…


Ricoh Copiers Los Angeles says

on November 8th, 2012 at 7:52 am
Indeed a very nice post. I am also associated with digitronix1 company, Refurbished Copiers Los Angeles, Kyocera Copiers Los Angeles,Copystar Copiers Glendale CA. Thanks for writing such good posts and as I have subscribed to your blog, I do expect that you will be posting nice posts like this on a regular basis.

Adam's Newest Blogs
Adam's Newest Posts