After 57 Cardiac Rehab Sessions, Charles Feels Very Fortunate
By Adam Pick on May 31, 2009
When talking with patients and caregivers about heart surgery recovery, I can never say enough about cardiac rehabilitation programs. I hear from patients over-and-over-and-over-and-over again about how valuable cardiac rehabilitation programs are for their physical, social and mental well-being after heart surgery.
Here's a quick note I just received from Charles Harrall, an active 65-year old businessman from Nevada, about cardiac rehab, goal setting and medication management. Charles writes:
Hi Adam,
I am one year past my aortic valve replacement, mitral valve repair and a triple bypass.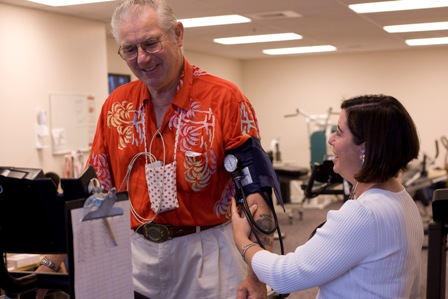 Patient At Cardiac Rehabilitation – On Treadmill
I took your advice to heart (pun intended) and I went to cardiac rehab… 57 times!!! I think I am doing great now because I had my goals and achieved them.
When I came home from the hospital I was taking 9 medications. Plus, I was on oxygen. Now, I am down to 3 medications with dosages that are 50% less than they were. I am 65 and very fortunate that I had a great doctors and excellent care. I also realized doctors can only help people who are willing to help themselves.
Your heart valve surgery book helped me take charge of my health and have successful results.
God Bless!
Charles Harrall
Adam's Newest Blogs
Adam's Newest Posts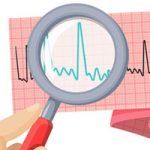 "How Do I Know When My AFib Is Gone After Heart Surgery?" asks Linda Learn More.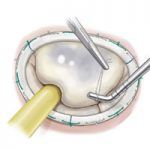 New Findings: Mitral Valve Repair Restores Normal Life Expectancy! Learn More.