Rodney Dangerfield Gets Some Respect… Way Before Heart Valve Replacement Surgery
By Adam Pick on October 27, 2008
Rodney Dangerfield, who played the role of Al Czervik in the cult-classic Caddyshack, is still quoted when my family and I need a laugh. During the 1980s, we huddled around our high-tech, Betamax movie system to watch this legendary actor in the incredibly funny, golf comedy co-starring Chevy Chase, Bill Murray and Ted Knight.
As you may know, Rodney Dangerfield (1921 – 2004) is just one of many celebrities that had heart valve repair or heart valve replacement during their lifetime. Other living celebrities who battled heart valve disease include Arnold Schwarzenegger, Jim Lehrer, Robbie Benson, Teppo Numinen, Charlie Rose and many more.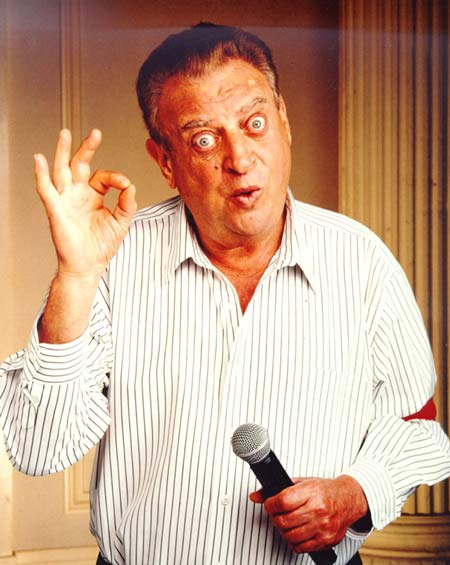 I was just reading the New York Times when I read this story about Rodney Dangerfield, his heart valve surgeries, his wife and… Respect. I thought you might like to review it:
Rodney Dangerfield has at last achieved a modicum of respect: a Los Angeles judge has sided with the comedian's widow, ordering that a friend of Mr. Dangerfield's cannot distribute video footage shot during the final years of his life, The Associated Press reported.
Last year Mr. Dangerfield's widow, Joan Dangerfield, filed suit against David Permut, a producer who had taped more than 200 hours of footage with Mr. Dangerfield, who died in 2004 of complications from his second heart valve replacement surgery.
Mr. Permut intended to edit the material into a documentary called "Respect." As part of a settlement reached between lawyers for Ms. Dangerfield and Mr. Permut, the judge issued a permanent injunction that prevents him from distributing the material.
Glad you got your respect Rodney!
To learn more about heart valve replacement surgery, click here.
Keep on tickin!
Adam
Adam's Newest Blogs
Adam's Newest Posts