Patient Dilemma: Watch and Wait? Or, Roll The Dice?
By Adam Pick on October 6, 2008
It's a troublesome, patient dilemma..
Your primary cardiologist says, "You need valve surgery right away!" However, you're second-opinion says, "Hmmmm… I'm not so sure about surgery just yet. I'd hold off for now."
What are you supposed to when your first- and second-opinions ARE NOT on the same page? This is exactly what Susan is experiencing with her mother's diagnosis. Here is Susan's story and my thoughts: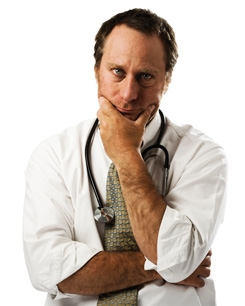 Dear Adam,
My mother, a young 87 year old woman, is experiencing shortness of breath. After being referred to a cardiologist and having an echo-cardiogram, it was determined that she has aortic stenosis. Her only symptoms are shortness of breath. The first cardiologist wants to monitor with echos every three months. If symptoms worsen, he would not hesitate to recommend aortic valve replacement. We went for a second opinion to MGH. The cardiologist didn't see any reason to delay, and wanted to fast track for surgery. My mother has been on Immuran for five years, treating a flesh eating disease. Her immune system is compromised and I am scared to death of infection.
Living in Boston, I am confident of receiving the best of treatment, but the dilemma is… Watch and wait? Or, roll the dice? Considering these opposing diagnoses, I am at a loss. Do you have any advice? — Susan"
MY RESPONSE TO SUSAN:
Hi Susan,
Nice to meet you and thanks for sharing your mom's story with me…
It's quite the dilemma when your first- and second-opinions do not create a consensus about the next steps.
That said, you may want to obtain a third opinion. This may seem extreme but I know of another patient who was in the exact same situation as your mother. His third-opinion suggested that he post-pone aortic valve replacement (which he has done) and continue to monitor the aortic stenosis. That was six months ago and the situation has not worsened.
Also, one other quick piece of advice. Having been through a challenging heart surgery and recovery, you DO NOT want to "roll the dice" in this situation. You and your mother want to feel 100% – actually make that 500% – confident in the need for surgery and your surgeon.
I hope that helps. Keep me updated!
And… Keep on tickin!
Adam
Adam's Newest Blogs
Adam's Newest Posts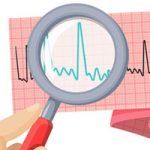 "How Do I Know When My AFib Is Gone After Heart Surgery?" asks Linda Learn More.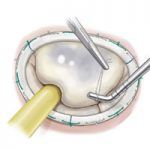 New Findings: Mitral Valve Repair Restores Normal Life Expectancy! Learn More.