"How Should I Physically Prepare For Heart Surgery?" Asks Lloyd
By Adam Pick on October 3, 2008
On the topic of preparing for heart surgery…
Lloyd asks, "Adam – Thank you for your promptness in sending your book to me last weekend. I have started to read it, but I am still a little afraid. My question is this, how did you physically prepare for your surgery? I am 61 years old and walk daily – approximately one hour. In bad weather, I walk in the gym, 3.5-4.0 miles per hour with grades up to 8 percent. I am concerned as to how do I get myself in the best physical shape possible if I need surgery. FYI, I am asymptomatic and a retired police officer. I have been treated for high blood pressure for years but have always maintained an active life. Thank you. Lloyd"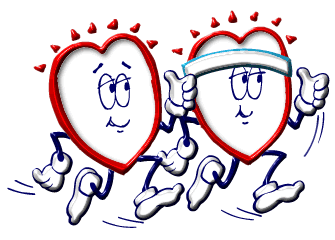 Here is my counter-intuitive response to Lloyd's question:
Hi Lloyd,
So you know, my cardiologist, Dr. Chaikin, requested that I do ABSOLUTELY NOTHING to prepare for my surgery. In fact, Doctor Chaikin suggested that I stop exercising prior to my surgery due to the problematic condition of my heart. Not only was my aortic valve stenotic but my heart was already dilated. (To learn more about aortic stenosis, click here.)
That said, I don't expect your cardiologist or surgeon will ask you to "physically train for surgery". To the contrary, it might be the other way around – depending on the severity of your heart valve disease.
Remember… You are dealing with structural, tissue issues which negatively impact your valve function (mitral valve prolapse, valve calcification, etc.). This is fundamentally different than lifestyle risk factors which can be monitored, controlled and modified over time.
I hope that helps how I did not physically prepare for my heart surgery.
Keep on tickin!
Adam

Sarah in McKinney, Texas says

on October 3rd, 2008 at 5:08 pm
Lloyd,
I received an aortic valve replacement about 5 weeks ago due to severe aortic valve stenosis (I am 54), and was also told (like Adam) before surgery to basically eliminate all exercise. I have exercised daily all my life (minimum of running 3 miles a day), but my surgeon wanted me to keep my heart rate at 90 or below in the weeks before surgery due to my severe stenosis. It sounds like you are in great shape and that will help you a great deal after surgery as you recover. Don't worry about not exercising before surgery, and good luck!
Sarah
McKinney, Texas


Dave Petro says

on October 5th, 2008 at 8:57 am
I am sheduled to have an arotic valve replaced on the 20th of October. I am scared and want to get over this feeling. I know that this will enhance my life yet the doubts always creep back in. Do you have any sugesstions?


Nancy says

on October 6th, 2008 at 9:11 pm
Hi Lloyd,
I am scheduled for aortic valve replacement on Nov. 12th and also have been asymptomatic since I was told of my aortic stenosis last November. I was rated critical severe in May but was told that if I wanted to wait until November I could. I have golfed – walked – all summer long. I just went back into the YMCA – Sept 1 and am taking step class and power pump with only 3 # weights. The cardiologist told me not to run a marathon, do not climb a rope and do not lift heavy weights. I am trying to make sure that I am in good shape when I go into the hospital. Pay attention to your body and if you get dizzy or out of breath – stop what you are doing. So far I have not been dizzy or out of breath. I am 52 years old and trying to stay in shape before surgery but I am not pushing it. Good luck and listen to your body.

Adam's Newest Blogs
Adam's Newest Posts