"Do You Lose Weight After Heart Surgery?" Asks Sally
By Adam Pick on September 12, 2008
Yes.
That is my answer to Sally's question, "Did you lose weight after heart surgery?"
In fact, I lost A LOT of weight after heart valve replacement surgery. Robyn (my wife) just reminded me that I lost about 15 pounds during the three months after heart surgery. Before surgery, I weighed 187. Then, I dropped to 172. Ultimately, I ate like crazy to fuel my body as it healed. Now, I'm hanging around 192 pounds. I'd like to get back to my pre-surgery weight of 187 – but you probably know how tough it is to lose that final 5 pounds.
So you know, not all patients lose weight after heart surgery. I have spoken to a number of patients that have had the exact opposite occur…. They gain weight from fluid retention.
Regardless of whether you lose or gain weight, the critical element of surgery is that your heart is fixed and your surgery is successful. A few pounds here-or-there won't kill you, but a faulty valve will.
Please scroll below to post a comment or read over 40 patient reactions below!
Keep on tickin!
Adam
Adam's Newest Blogs
Adam's Newest Posts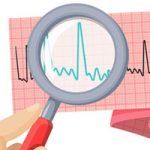 "How Do I Know When My AFib Is Gone After Heart Surgery?" asks Linda Learn More.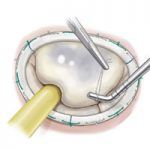 New Findings: Mitral Valve Repair Restores Normal Life Expectancy! Learn More.