Human Heart Valves – Anatomy, Helpful 3D Animation
By Adam Pick on June 30, 2008
This is very interesting!!! (Especially, for those of you wanting to learn more about human heart valve anatomy.)
I just came across a three dimensional, reconstructive image of the human heart valves. While this animation also shows echocardiogram images (on the left), I was more fascinated with the colorful, 3D presentation of the heart valves opening-and-closing (on the right).
If you look close at this 3D image of the heart, you can see the leaflets of the mitral valve, the aortic valve and the tricuspid valve. Unfortunately, the pulmonary valve is not visible.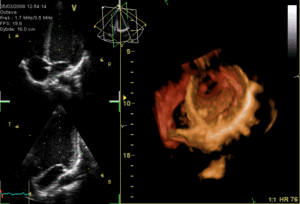 So you know…
When I learned that I needed aortic and pulmonary valve replacement operation, I wanted to learn as much as possible about the human heart and its heart valves. My hope is that these types of pictures will help future patients and their caregivers better understand the anatomy of their own hearts before heart valve repair or heart valve replacement operations.
Keep on tickin!
Adam
Adam's Newest Blogs
Adam's Newest Posts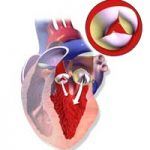 Surgeon Q&A: What Should Patients Know About Aortic Regurgitation? Learn More.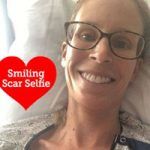 Sara Educates & Inspires 38,443 People About Heart Valve Surgery! Learn More.