Guest Blog: Lil' Taylor's Heart-Warming Tale
By Adam Pick on April 16, 2008
Again, I find myself touched by another heart surgery success story. Last week it was eighty-three year old John DeFalco that inspired me after his aortic valve replacement operation. This week, it is all about Taylor, a two-year old with that needed cardiac bypass surgery.
Her mother, Michelle, tells the story best…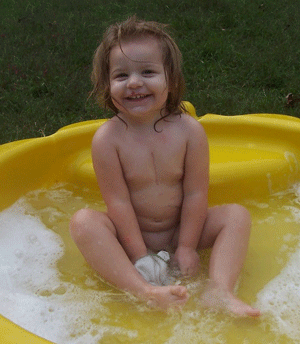 Dear Adam,
My daughter was 18 months old and had ASD repair. There is potential she may need a valve replacement. After surgery, July 5, 2006, she had a small valve leak. As of Fall of 2007 it is a moderate leak, but no heart enlargement.
You are so right about the lack of information. There's so many questions and concerns. I bugged the mess out of her pediatrician, heart surgeon and his nurse. I always tell people who know someone who is about to have a child go through open heart surgery, that I will be more than happy to talk to them. I felt so alone and helpless. I wanted to take my daughter's place.
But you know what we've experienced is an awesome miracle. I've started a scrap book titled "Taylor's Heart". I remember my husband and I could not even take her to vet visits because she would freak out when she saw anyone in scrubs or white coats. She understands now when we go to the doctor that they are just listening and taking pictures of her heart. I don't want to go through another surgery, but if she needs it and it provides her a longer and healthier life, I'm ready to go through the motions again. Honestly, I've never dealt with this emotionally.
Its so hard to see your child in PICU with tubes and monitors every where. Really hard to know that her chest was opened, her heart was stopped, she was put on a bypass and someone physically touched and mended her heart. But, I'm more thankful than anything. So thankful and happy she's here and healthy. She was so strong. I know at times she was in so much pain, especially the moment her drainage tube was removed. She had to be strapped down to boards for X-rays.
It's the most heart-breaking thing to go through, she would beg for mommy and daddy to help her. She didn't realize that we were doing all we could across the room, behind the glass. Everyone kept telling me to go home and sleep, she'll need you more when you go home.
Yeah right, I never left the hospital. There was no way I would not be by her side at all possible moments. I finally got to hold her 32 hours after surgery and she was ready to walk and play. It was amazing. Her doctors, nurses and all of the staff was wonderful. Nothing holds her back now, except for me. 🙂
Thanks for reading my story. Also, congratulations on your blessed life.
Michelle
Adam's Newest Blogs
Adam's Newest Posts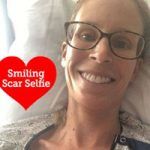 Sara Educates & Inspires 38,443 People About Heart Valve Surgery! Learn More.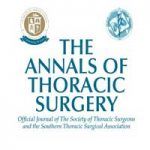 New Study: Heart Surgery Not Linked to Memory Decline Learn More.